AMOS 4D Gummy Halloween Candy Haunted House Party Gift Gummy Blocks (Pack of 1)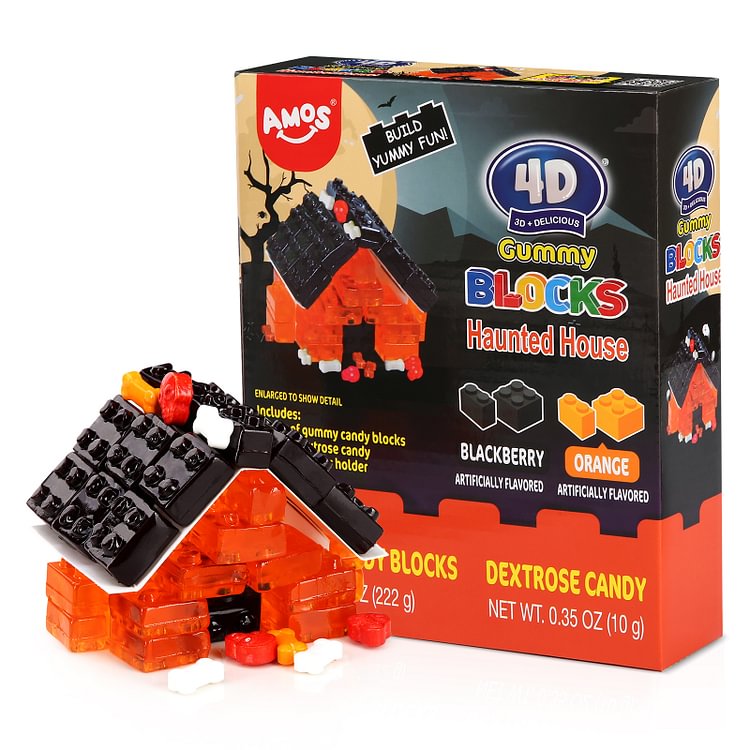 AMOS 4D Gummy Halloween Candy Haunted House Party Gift Gummy Blocks (Pack of 1)
GUMMY HOUSE
Create the appearance of a brightly lit house using tasty edible gummy blocks to add some variety to your halloween day display.
CREATIVITY AND NOVELTY
Take advantage of this opportunity to spend more time together as a family, bonding with your children as you build an edible and tasty Amos 4D Gummy house together.
PACKAGE
1 bag of gummy blocks, 1 bag of dextrose, 1 paper holder, and 1 pair of disposable gloves are included in the 8.18oz box.
ALLERGEN-FRIENDLY
A chewy variety of gummy candy that is fat-free, cholesterol-free, sodium-free, and gluten-free, but may contain milk or soy. Sweet gummies with a massive flavor.