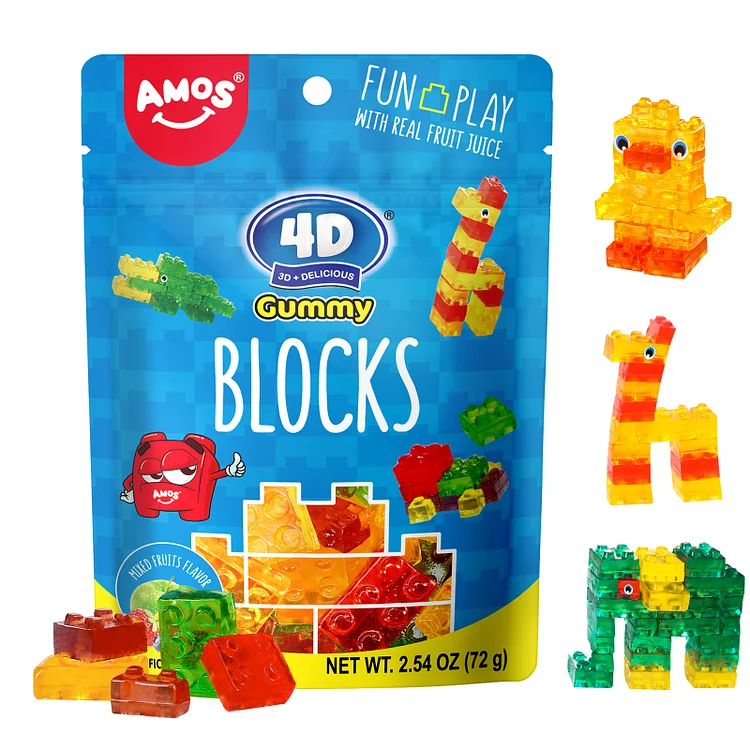 Build Yummy Fun with Amos 4D Gummy Blocks
A sentence or two introducing your brand, what you sell, and what makes your brand compelling to customers.
For Snacking

Grab-and-go packaging with a resealable zipper is the perfect snack to keep in your bag.

For this hoppin' holiday, it is essential always to be prepared with delicious treats for the little ones and yourself. Mixed fruit flavors will make your mouth water!

For Decorating

It comes in four colors,purple,green,red,and yellow,with mouthwatering mixed fruit flavors

Stackable 3D blocks to decorate Easter Snacks. Fantastic for a themed Easter party and a fun activity to bond over during the holiday.