Building Sweet Memories: Unleash Your Creativity with Amos 4D Gummy Blocks!
Jun 13, 2023 by Amos Sweets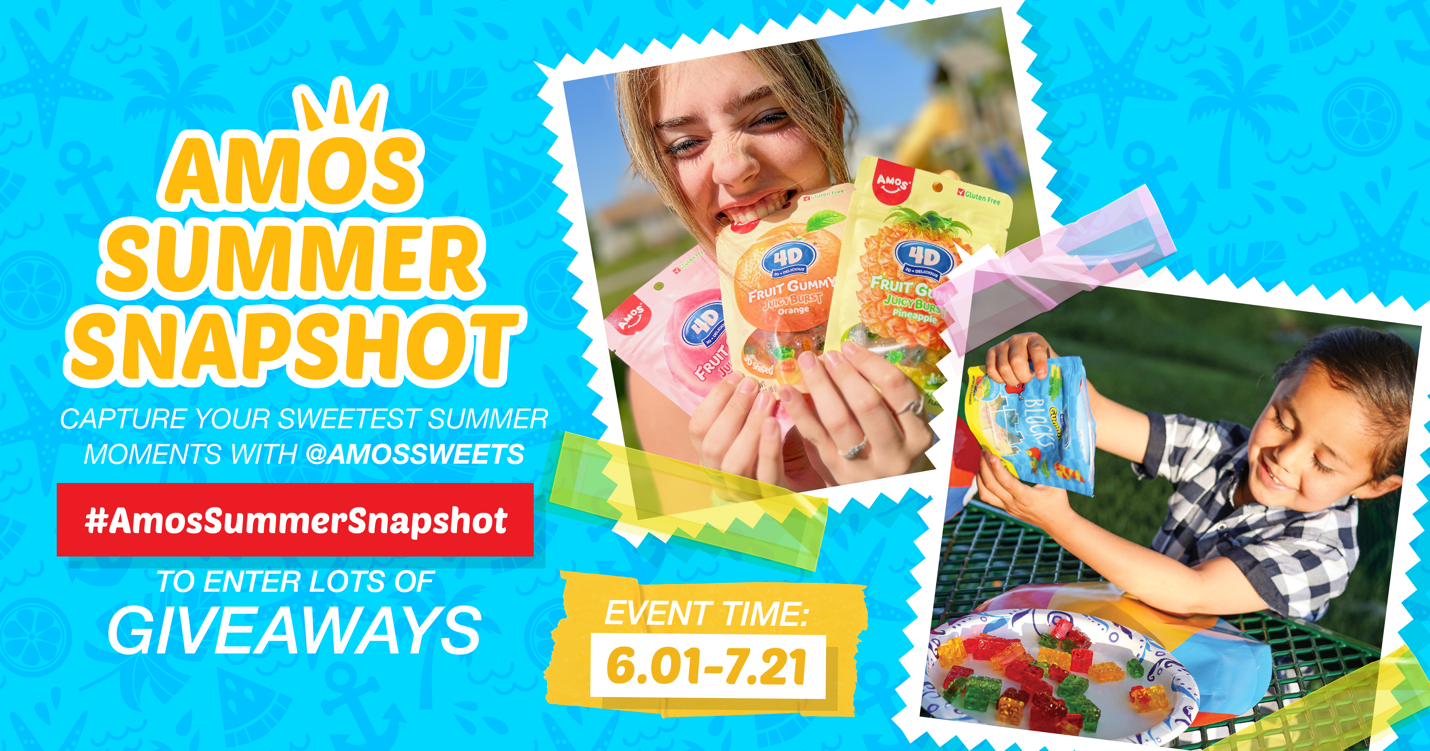 Summer is finally here, and it's time to let your imagination run wild! Imagine combining the joy of building with the delight of gummy candies. That's exactly what Amos 4D Gummy Blocks offer—an extraordinary experience of stacking and creating delicious structures. Get ready to embark on a journey of endless possibilities where your taste buds and creativity collide. And that's not all! With the Amos Summer Snapshot campaign, you have a chance to win delectable prizes by showcasing your summer moments featuring Amos sweets. Don't forget to use the hashtag #amossummersnapshot for a chance to win big!

Building Blocks of Delicious Fun:
Amos 4D Gummy Blocks are not your average gummy candies. These delectable treats come in vibrant colors and various shapes, allowing you to unleash your inner architect. Whether you're a seasoned builder or just starting your gummy construction adventures, these blocks are perfect for all ages. The soft and chewy texture makes them easy to stack and create structures limited only by your imagination.

The Sweet Taste of Summer:
As the sun shines brightly and the temperature rises, nothing beats the refreshing and mouthwatering taste of Amos 4D Gummy Blocks. Each bite offers a burst of fruity flavors that will transport you to a tropical paradise. So whether you're enjoying them by the poolside or during a picnic in the park, these gummies are guaranteed to add a touch of sweetness to your summer escapades.
Unleash Your Creativity:
With Amos 4D Gummy Blocks, the only limit is your imagination. Build towering structures, and cute animals using these colorful and delicious blocks. Create your own world and watch it come to life right before your eyes. Whether you're playing alone or with friends and family, the joy of building and stacking with Amos 4D Gummy Blocks is unmatched. It's an immersive experience that brings people together and guarantees hours of laughter and fun.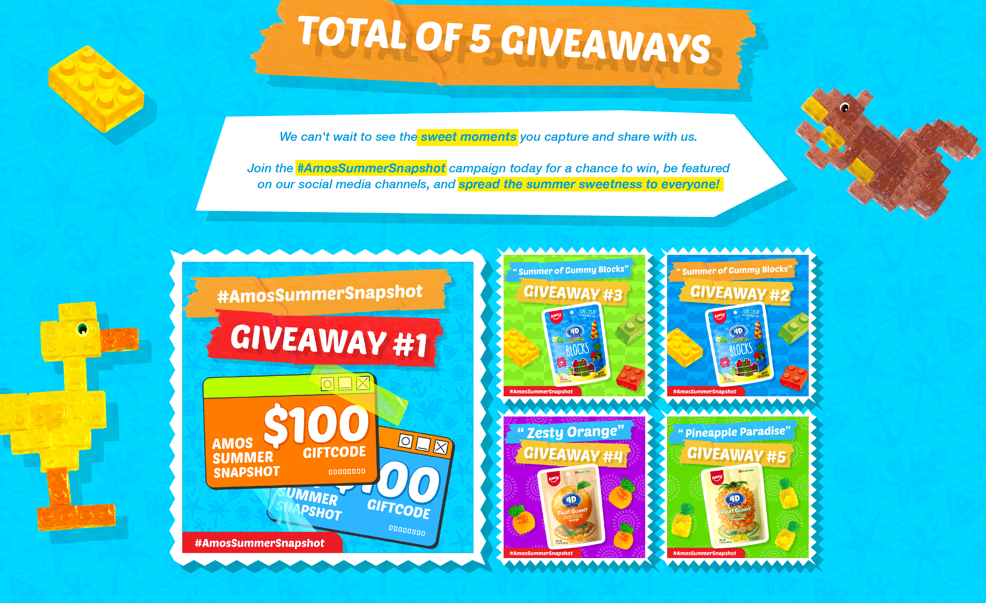 Amos Summer Snapshot Campaign:
What could be better than enjoying the delightful taste of Amos 4D Gummy Blocks? Winning fantastic prizes while doing so! The Amos Summer Snapshot campaign invites you to capture your sweetest summer moments featuring Amos sweets. From June 1st to July 21st, simply share your photos on social media using the hashtag #amossummersnapshot. By participating, you stand a chance to win delicious Amos sweets that will satisfy your sweet tooth all summer long. So, grab your camera, take a snapshot, and get ready to indulge in the ultimate summer treat!
As summer unfolds, let Amos 4D Gummy Blocks become an essential part of your sunny adventures. Unleash your creativity, stack with delight, and build unforgettable memories with these delicious gummy candies. Whether you're looking for a fun activity with friends, a tasty treat to cool off, or an opportunity to win fantastic prizes, Amos 4D Gummy Blocks and the Amos Summer Snapshot campaign have got you covered. So, gather your loved ones, embrace the spirit of summer, and let your imagination soar with these delectable gummies. The sweetest summer memories await!