Stack up Memories with 4D Gummy Blocks this Father's Day!
May 19, 2023 by Amos Sweets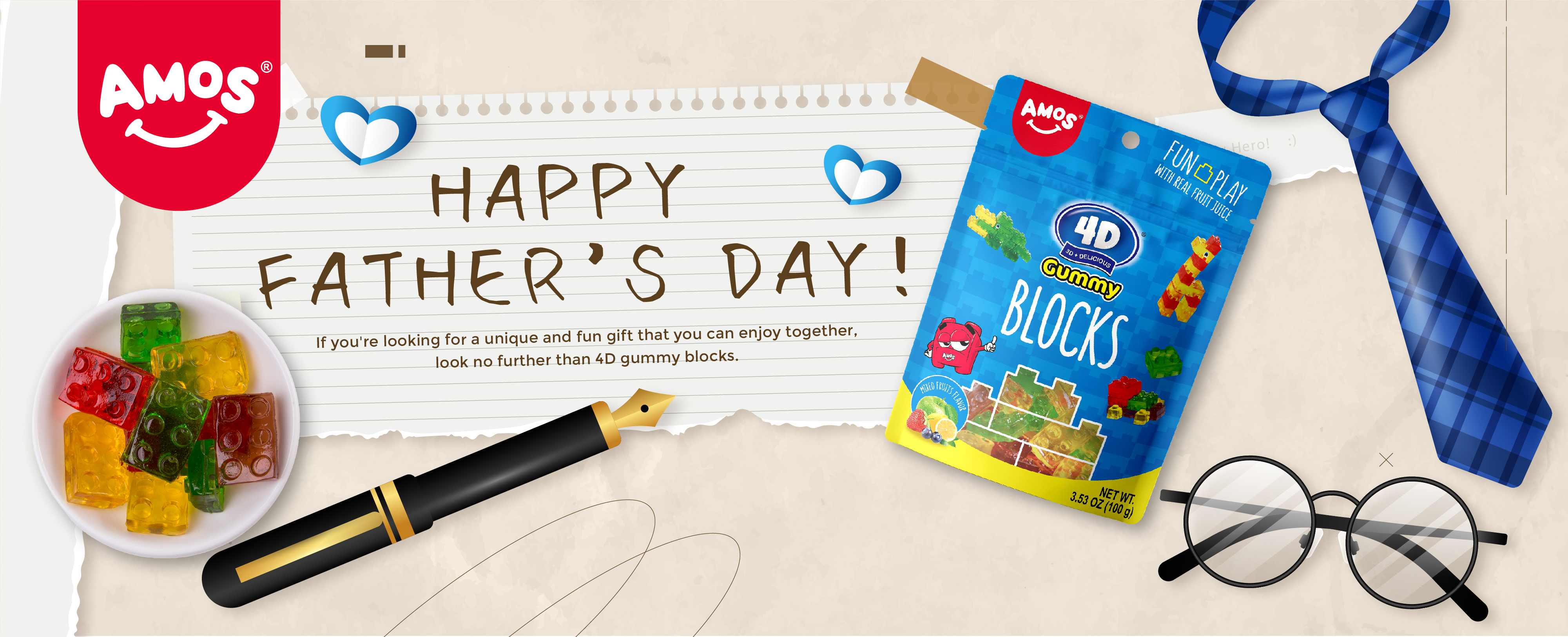 Father's Day is the perfect occasion to show your dad how much you appreciate him. But what do you get the dad who has everything? If you're looking for a unique and fun gift that you can enjoy together, look no further than 4D gummy blocks.
What are 4D Gummy Blocks?

4D gummy blocks are a unique type of gummy candy that not only taste great but are also stackable and interactive. Each block has four sides that can be connected to create all sorts of fun shapes and structures. Imagine building a tower or a bridge with your dad, or even creating a gummy fortress! The possibilities are endless and the fun is guaranteed.
What makes 4D gummy blocks even more special is their texture. Unlike traditional gummy candies, these blocks have a slightly firmer consistency, which makes them perfect for stacking and building. Plus, they come in a variety of flavors, so you can mix and match to create your own unique combinations.
Playing with 4D Gummy Blocks

But the fun doesn't stop there. 4D gummy blocks are also great for learning and developing fine motor skills. They require precision and coordination to stack, which means they can help improve hand-eye coordination and spatial awareness. Plus, they're a great way to stimulate creativity and imagination.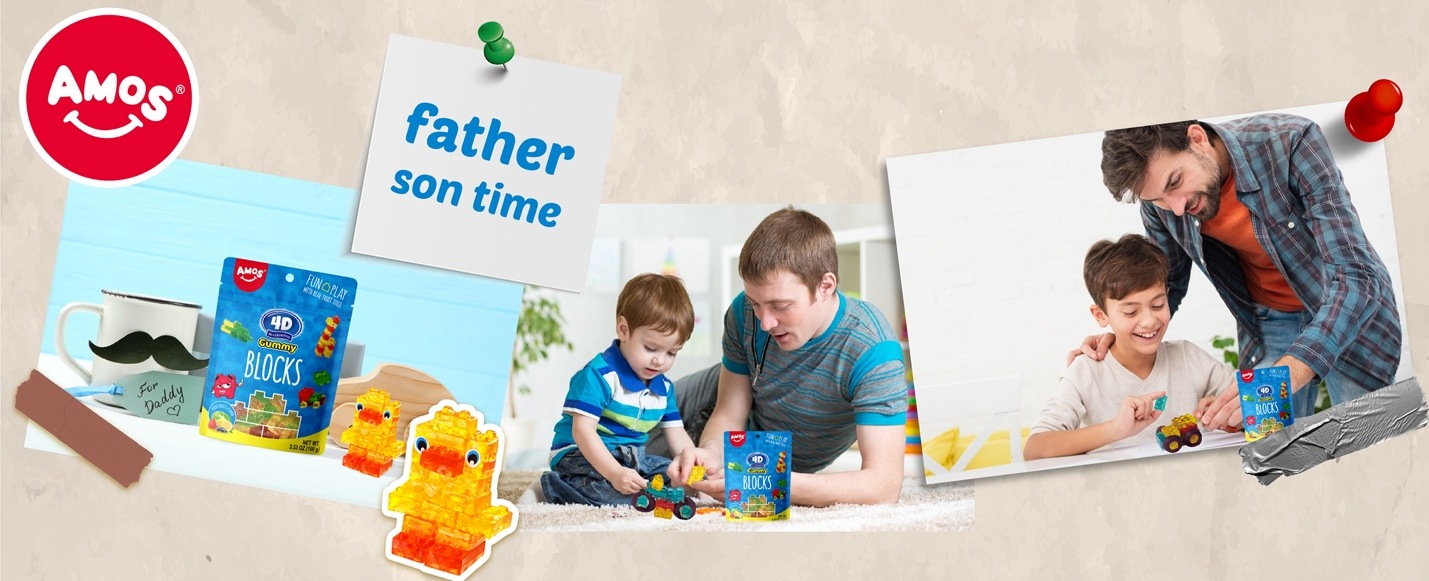 One of the best things about 4D Gummy Blocks is that they're not just delicious treats, but also a fun and engaging activity that you and your dad can enjoy together. Whether you're building a towering castle or a colorful bridge, the possibilities are endless with these versatile candies.
As you stack the blocks, you can work together with your dad to come up with creative ideas and solve problems along the way. It's a great opportunity to bond and create lasting memories that you'll both cherish for years to come.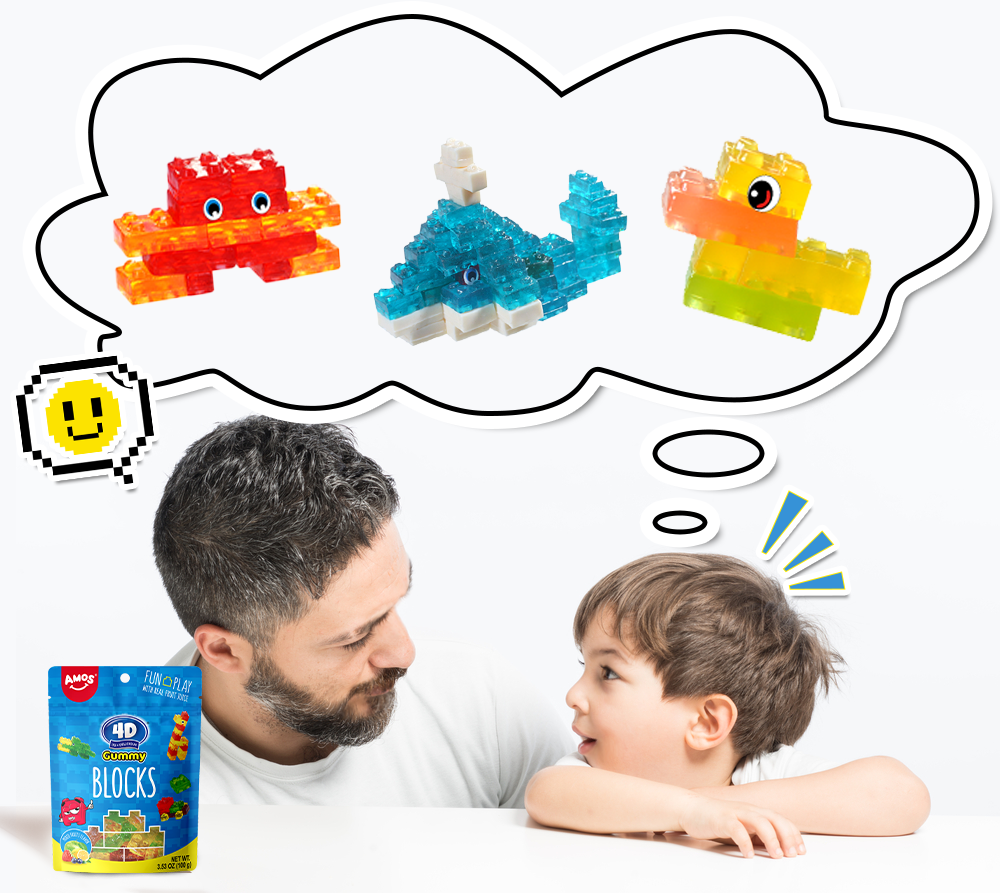 So this Father's Day, give your dad the gift of fun and creativity with 4D gummy blocks. Spend quality time together building and creating, and enjoy the delicious taste of these unique gummies. They're sure to make this Father's Day one to remember!