Stack It Up with Amos 4D: Join the #Amos4DStacked Challenge!
Sep 19, 2023 by Amos Sweets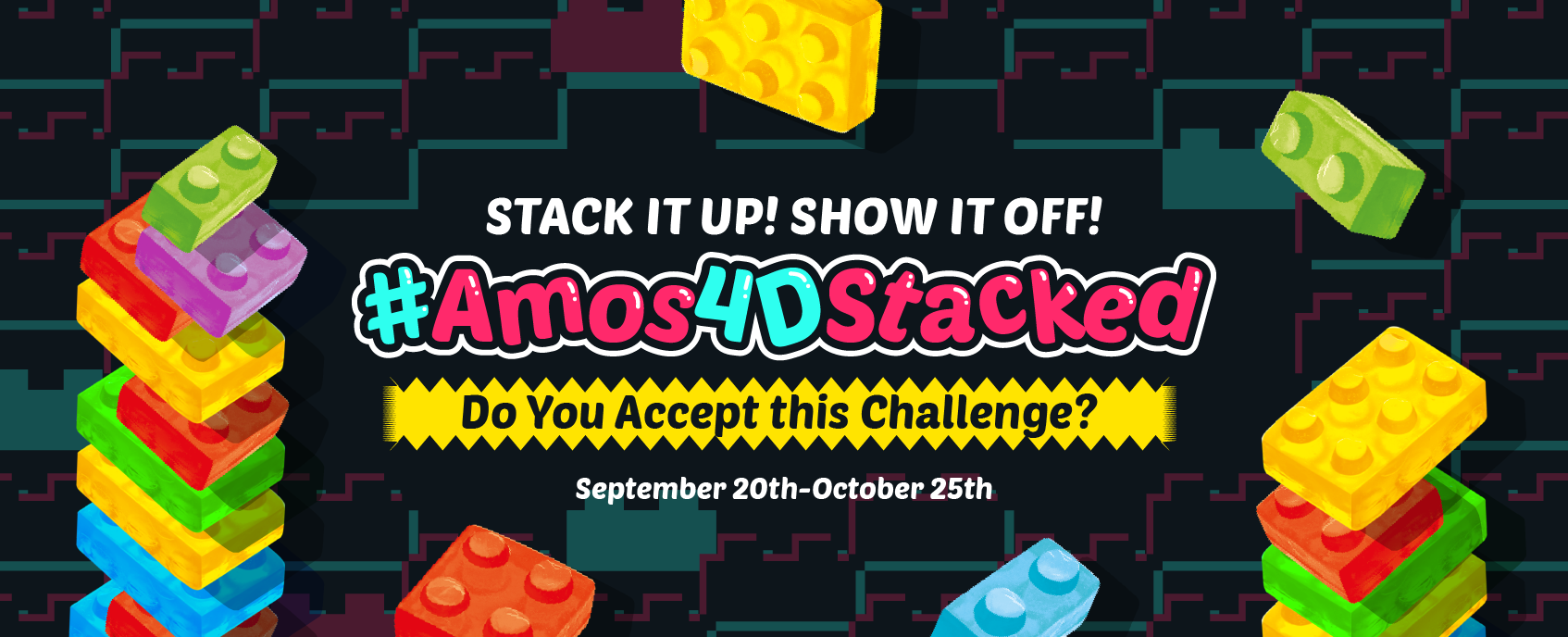 Are you ready to take your snacking game to the next level? If you're a fan of playful treats and enjoy experimenting with your snacks, we've got an exciting challenge just for you! Introducing the #Amos4DStacked TikTok Challenge by Amos 4D - the candy brand that turns snacking into a fun and creative experience.

Step 1: Grab Your Amos 4D Gummy Blocks
Before you dive into the challenge, you'll need to arm yourself with the star of the show - Amos 4D Gummy Blocks! These are not your ordinary gummies; they come in captivating 3D blocks shapes that will spark your imagination. To get started, follow our TikTok account @amossweets to stay in the loop about all the challenge updates. Once you've got your hands on these delightful gummies, you're ready to take on the challenge and see if you have what it takes to win!
Step 2: Film Your TikTok Video
Now comes the exciting part - filming your TikTok video! It's time to showcase your stacking and balancing skills and see how high you can go with Amos 4D Gummy Blocks on your forehead. The challenge is simple, but the possibilities are endless. And why stop at yourself? Challenge your friends to join in the fun, and let the friendly competition begin!
Step 3: Use the Hashtag #Amos4DStacked
To officially enter the challenge and share your masterpiece with the world, make sure to include the hashtag #Amos4DStacked in your TikTok video description. This hashtag is your ticket to becoming a part of the growing community of gummy stacking enthusiasts. Who knows, your video might just be the next viral sensation!
Step 4: Share and Gain Views
The more views, the merrier! Share your TikTok video with friends and family, and encourage them to watch, like, and share your creation. The top 5 most viewed videos with the hashtag #Amos4DStacked by October 25th will not only earn the admiration of gummy lovers everywhere but also have a chance to win a Spooktacular Halloween bundle from Amos 4D! Imagine indulging in even more delicious gummy goodness just in time for the spookiest season of the year.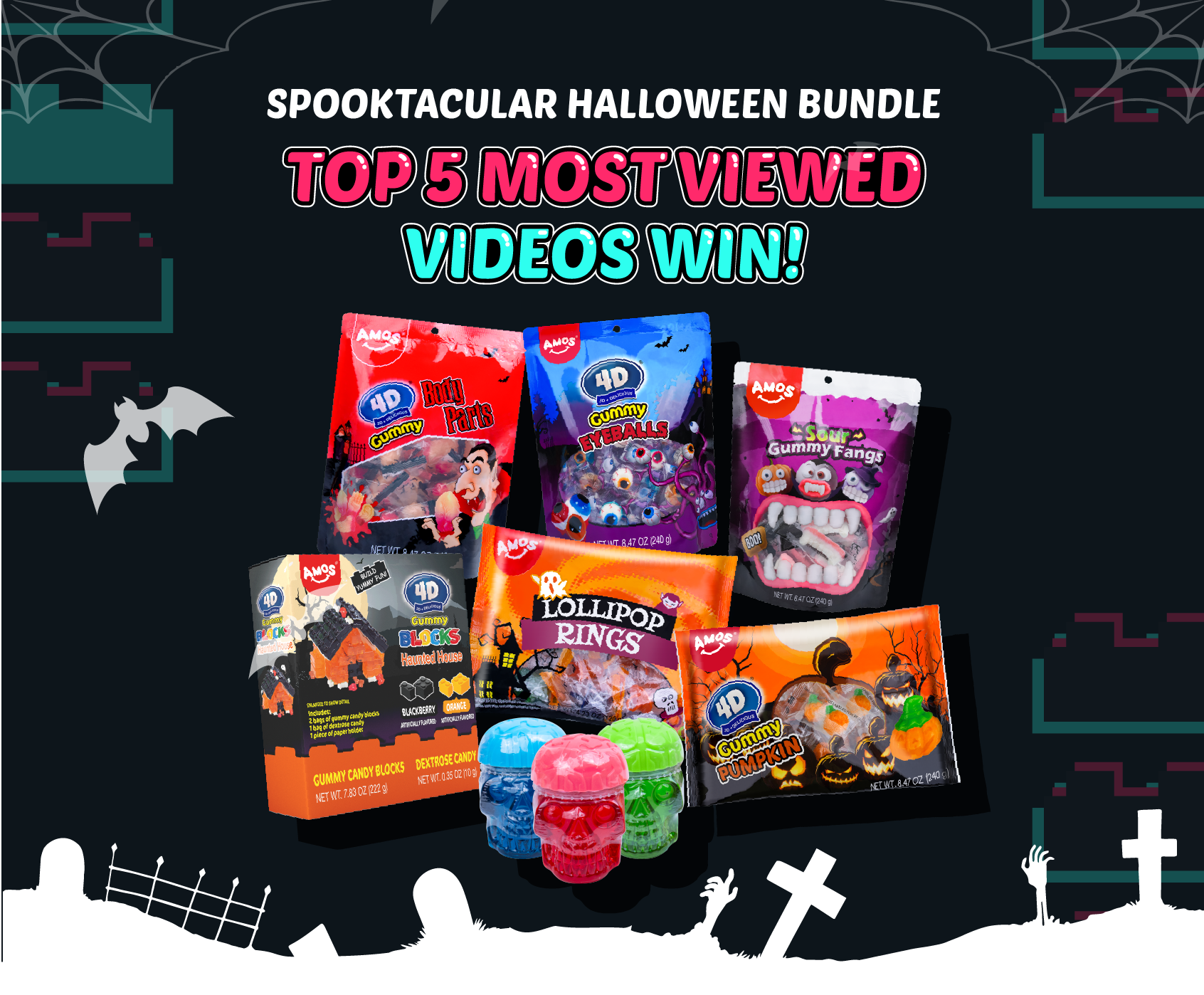 So, are you up for the challenge? Unleash your creativity, grab your Amos 4D Gummy Blocks, and start stacking. The #Amos4DStacked TikTok Challenge is your opportunity to turn snacking into an art form, and you could be crowned the gummy stacking champion we've all been waiting for!
Don't forget to follow @amossweets on TikTok to stay updated on the challenge and to discover amazing gummy stacking videos from fellow participants. The time to stack, film, and win with Amos 4D has arrived. Join us and make your snacking experience extraordinary! 🍬🏆🎉
*Challenge and giveaway are only open to USA residents. This giveaway is not sponsored, administered, or associated with TikTok.