Play with Candy - 4D Gummy Blocks
Feb 16, 2023 by Amos Sweets
Candy will always be a must-have, and there will always be an infinite supply of delicious-tasting candy, but great-tasting candy will never be enough. As we evolve in this modern world, we want more, better, and different.
We are not traditional candy with the nostalgia and legacy of others, but we use this to our advantage. We adapt and consistently create novel and innovative sweets and fun for our social-savvy world.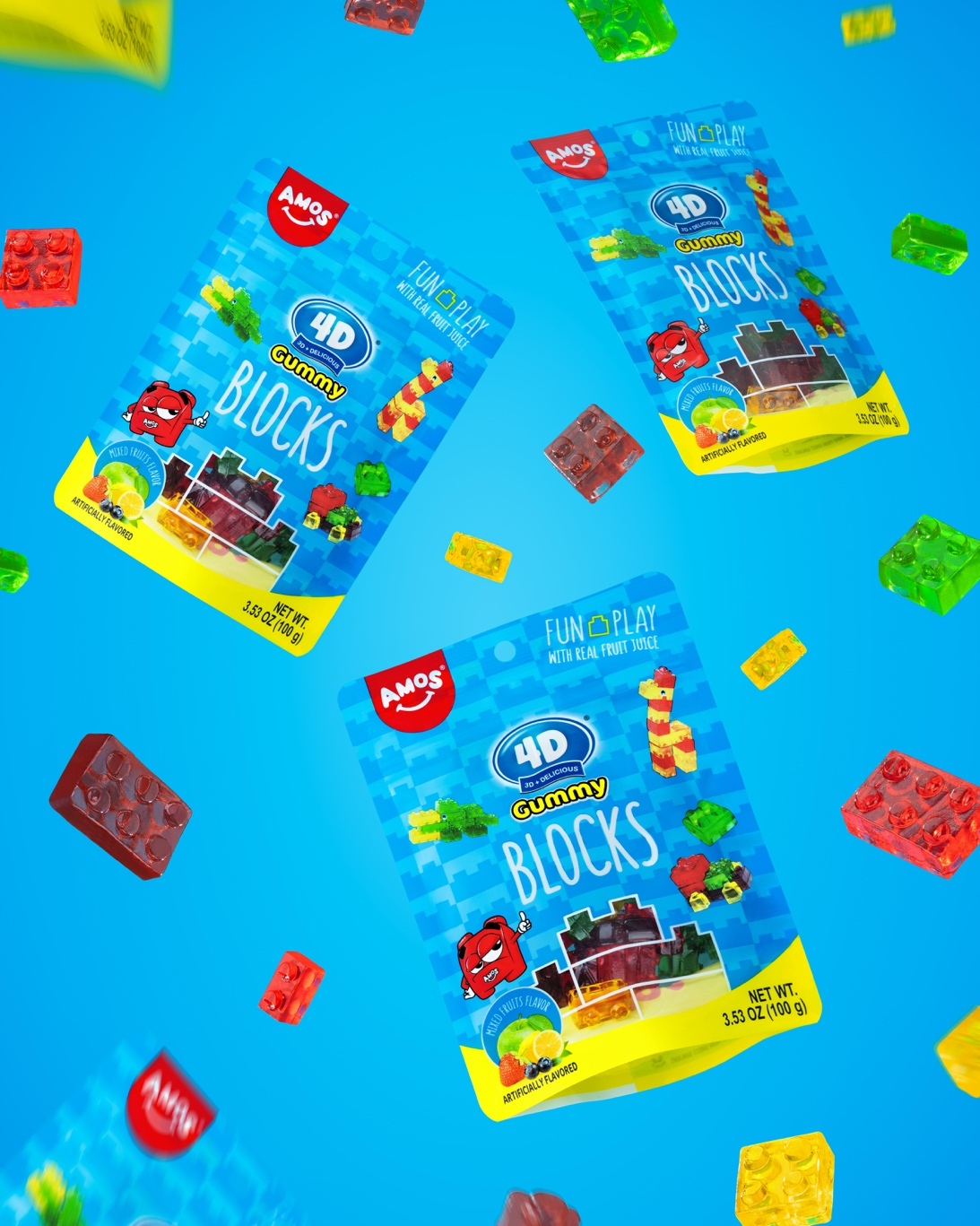 We want you to experience happiness in every moment; we are a play toy, a tool for learning, a way to express ourselves and embody your sense of fun, spontaneity, and youthfulness.
4D Gummy Blocks
With this, a new generation of gummies was born. 4D Gummy is our way of sharing and creating a magical way of eating candy, by playing with it.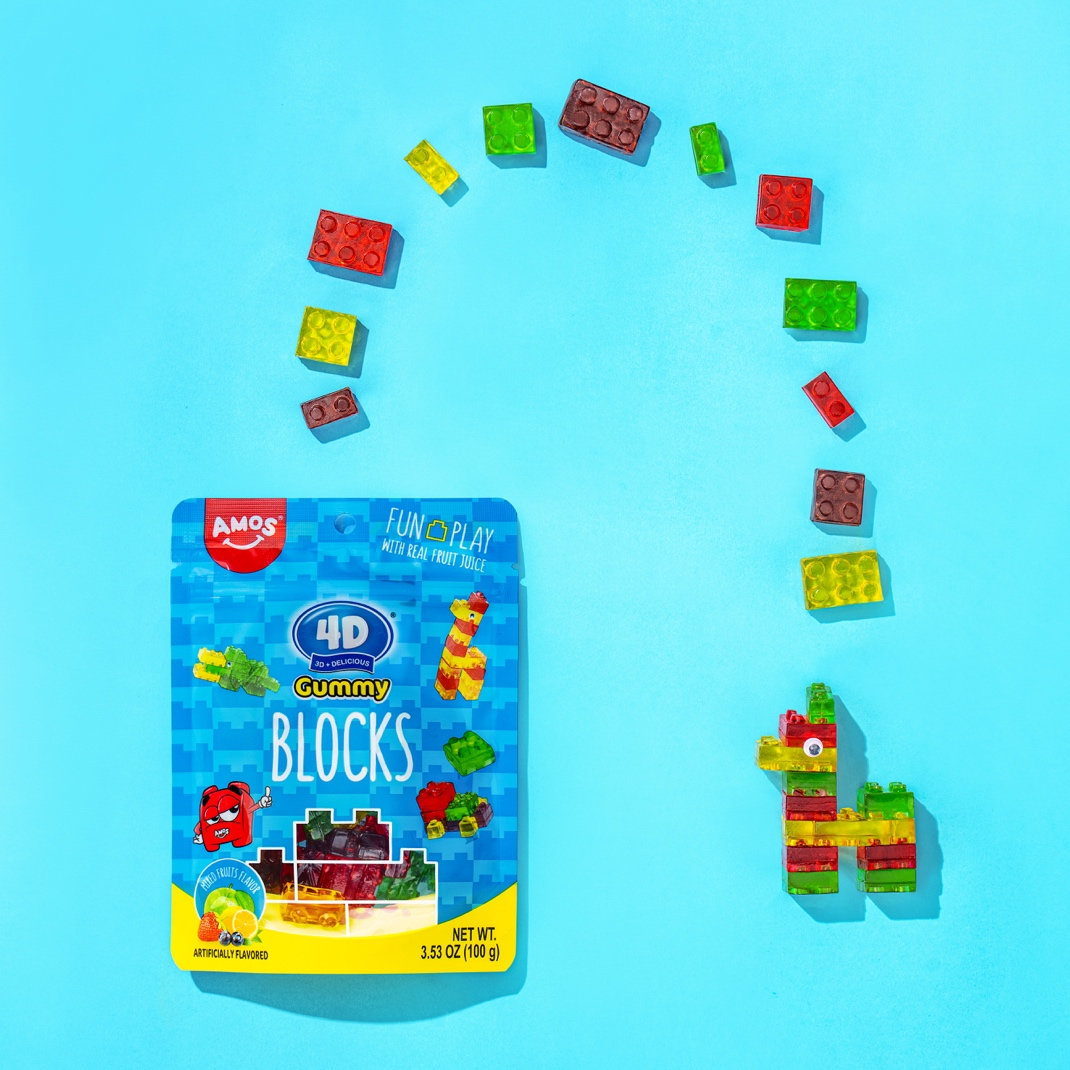 4D Gummy Blocks is a 3D stackable gummy snack with fruit flavors, let your imagination run free by eating gummy blocks, there are no rules and no limits to what you can create with three simple block-shaped gummies.
From the bag to your mouth, what you can create is totally up to you, experiment with different flavors stacked upon each other, or build yummy fun with the gummy blocks.
Create your gummy wonderland with 4D Gummy Blocks, here are some amazing creations built by our 4D Gummy Block lovers to get some inspiration!

You can also check out #buildyummyfun on Instagram to see what everyone is building with our gummy blocks!
Check out some of the extravagant creations by our 4D Gummy Blocks Master Builder-Peter!