Halloween Activity for Kids at home, Build Your Own Haunted House!
Oct 14, 2022 by Amos Sweets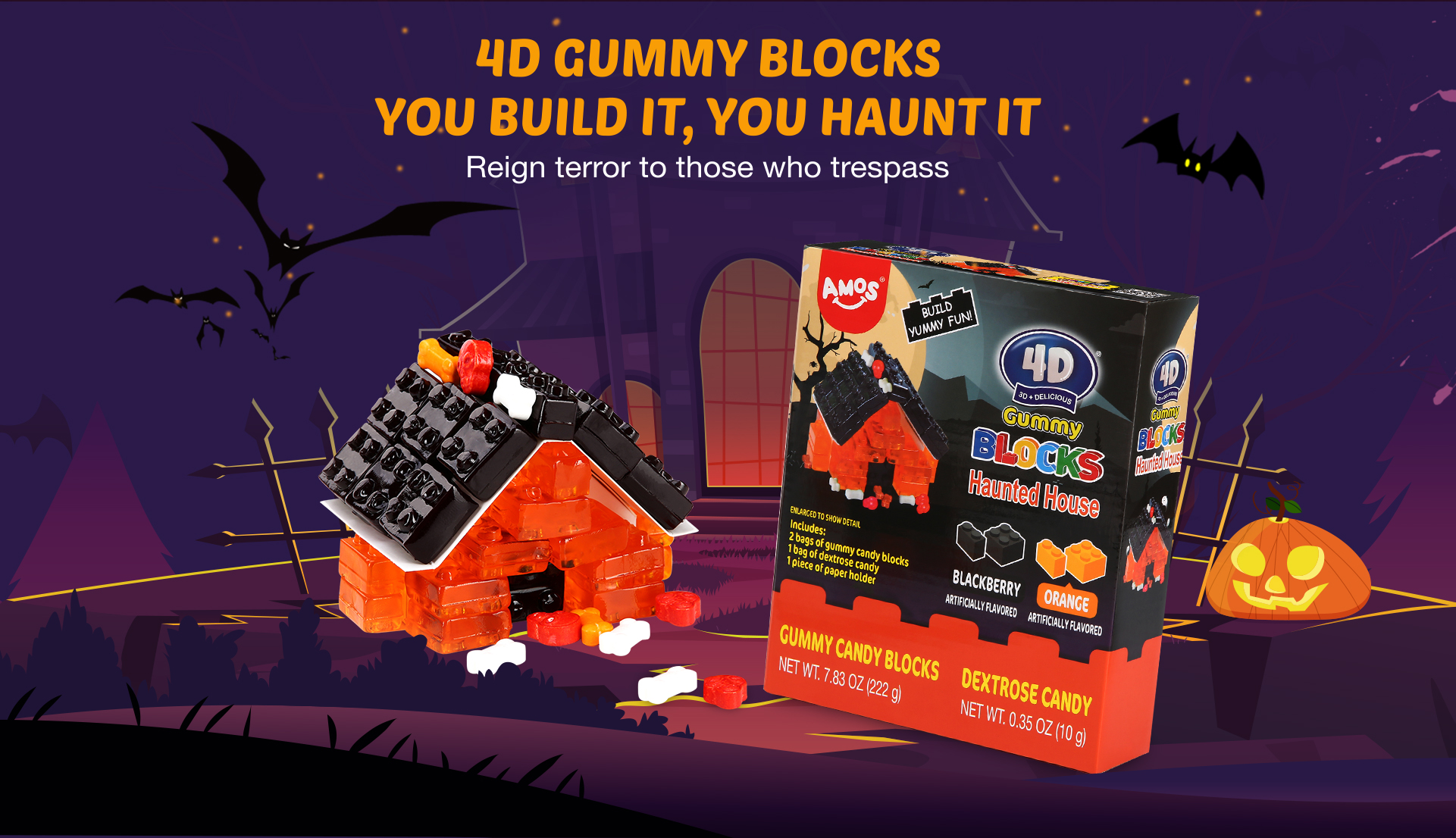 Trick or treating, pumpkin carving, and decorating your house to be the most spooktacular scenery on the block! Halloween is never too quiet and always filled with spooky fun activities with family and friends!
There are so many activities your family can do together leading up to and on the day of Halloween, but not everything has to be so extravagant and social. There are tons of ways to make the spooky season fun for you and your kids while staying in the comfort of your own spooky home.
Amos 4D Gummy Blocks- Haunted House Edition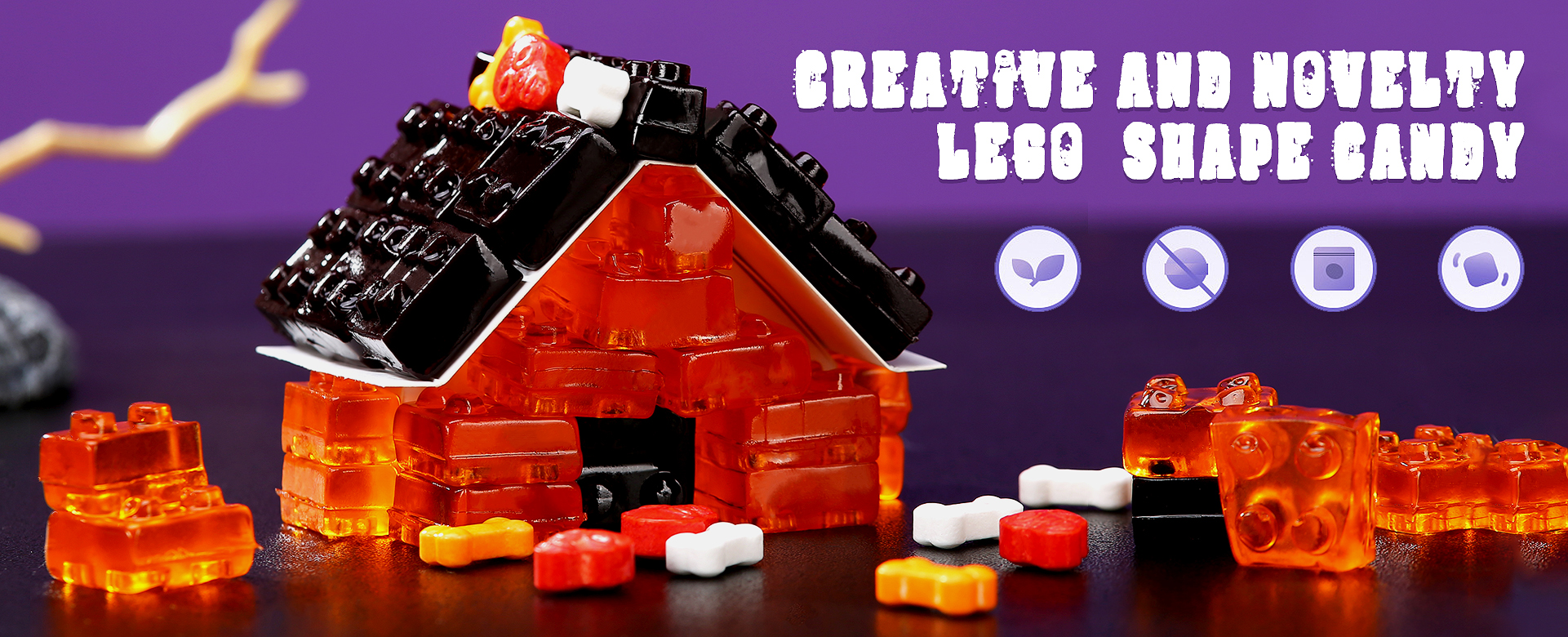 One of the best family activities to do in 2022 for the whole family, is to build your own haunted house out of sweets. Our 4D Gummy blocks are stackable gummy candy that can be built into whatever you can imagine! What is better than a haunted house for the spooky holiday of Halloween?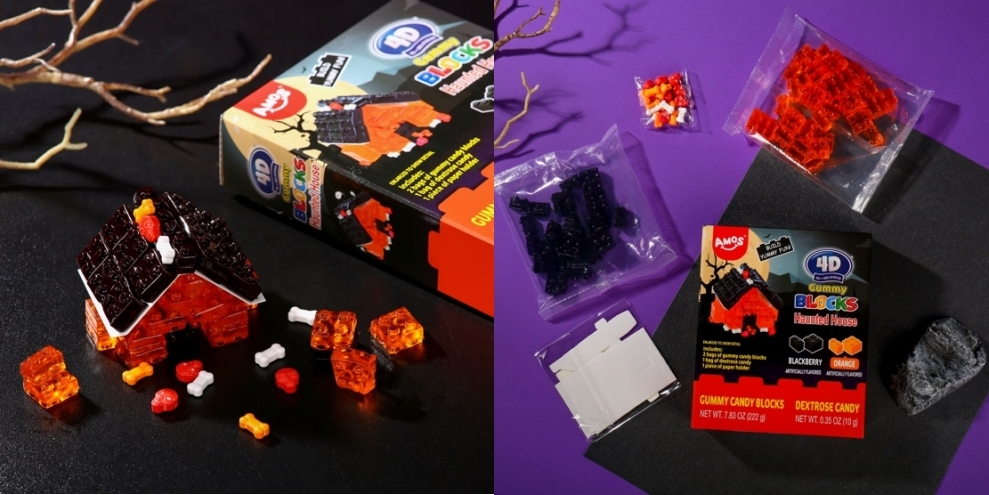 4D Gummy Blocks is an all-in-one box of fun, play, create, and eat with family and friends. A fresh Halloween activity to add to the festive haunting season! Building it with sweets is what makes it so hauntingly amazing!

So easy and fun to build and it tastes way better shaped like a haunted house when you devour it!
Spending quality time doing fun things together helps everyone to better understand each other, feel united and develop strong bonds.
Got a party to go to and don't know what to bring? Or just want to spook up your dinner menu with some seasonally themed desserts for the family. Use our 4D Gummy Blocks in orange and black, they are just the right subtleness for toppings of anything cake or cookie! Also, add some blackberry and orange flavors to your tastebuds.
Learn more about our Spooky Halloween products and make your Halloween at home just as fun and exciting!!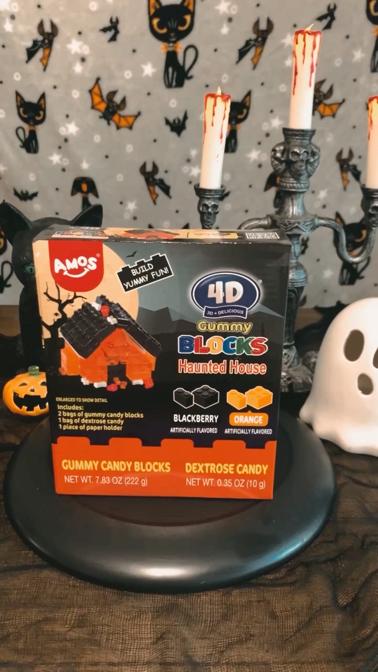 IG: @geekmomlife