DIY 4D Gummy Fruits Mocktails
May 16, 2022 by Amos Gummy
Get into the summer vibe with this fruity mocktail featuring strawberry, pineapple, apple, and grape. Cool and refreshing, it's fabulous on hot summer days! Serve up this exciting fizzy and fruity mocktail at a party, for all of the fun without the alcohol.
Non-alcoholic cocktails can still be packed with plenty of cheer.
What is a party without a toast? And what kid doesn't love a cool sparkling drink with some sweet gummies? By just thinking of two fun things everyone loves, that's where we get the idea for this super easy and fun recipe for 4D Gummy Mocktails.
Looking for an alcohol-free drink to serve for your guests? The 4D Gummy mocktails will go down a storm at any party. The Intense fruit flavors and fizzy taste will refresh you on lazy summer days. These mocktails only need three ingredients, Amos 4D gummy fruits, sparkling water and sugar.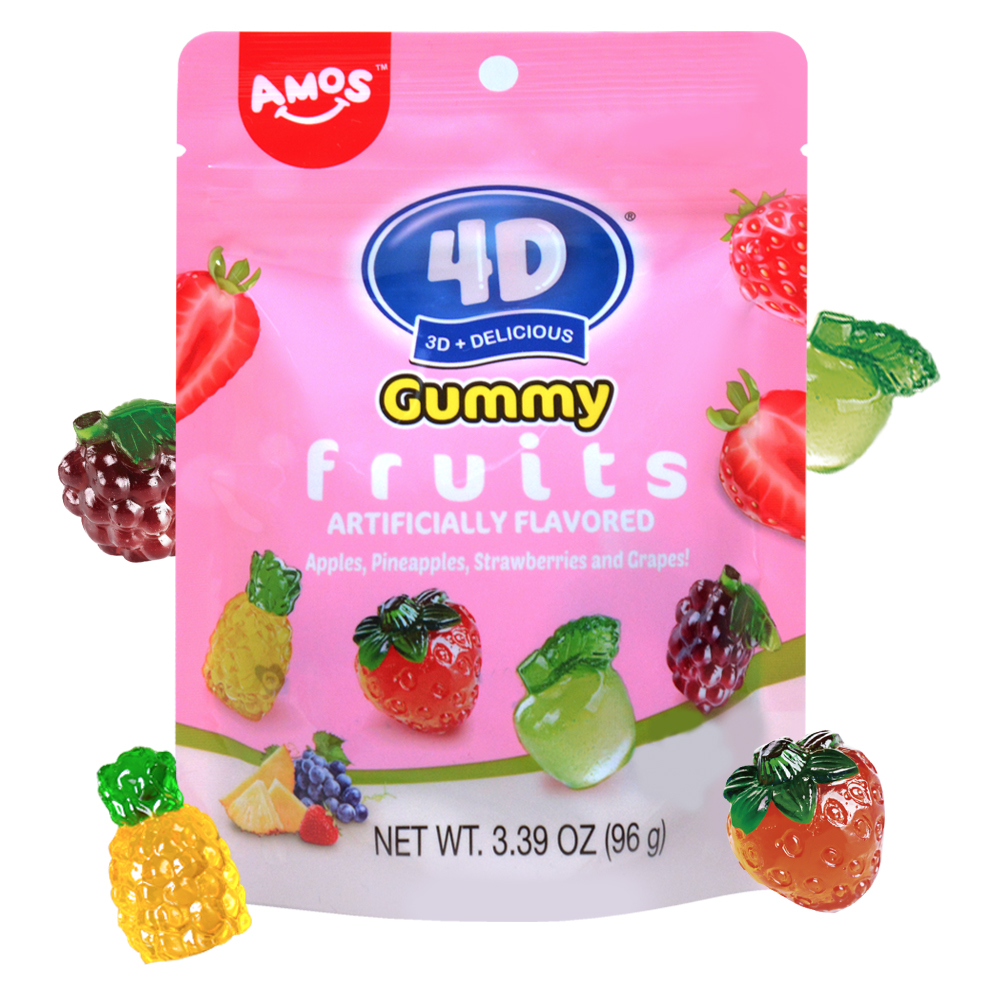 To make this refreshing and age-appropriate party drink, this is the easy simple recipe:
1. Place one of the gummy fruits onto a stick. To do this, first poke the gummy fruits all the way through with a toothpick. This will make you more easily to get the stick through each gummy.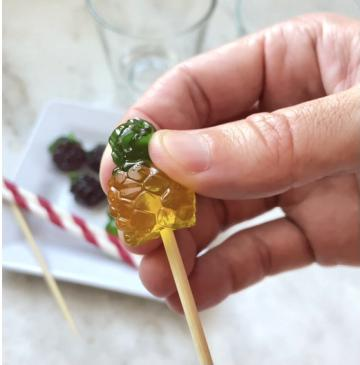 2. Coat the glass or champagne flute's rim with sugar. One at a time, dip the rim of each flute into a shallow dish of water and then into a shallow dish of granulated sugar. Next, drop a small handful of gummy fruits at the bottom of each glass or champagne flute.

3. Pour sparkling water into each flute until it is three quarters of the way full. Garnish with the gummy fruit sticks. Finally, add a fun party straw to each flute. Don't skip this step, because straws make kids less likely to spill!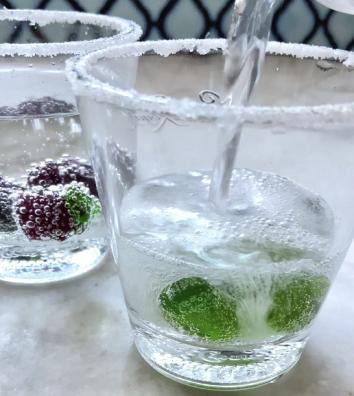 Treat yourself and your family to something cool and refreshing to sip on under the sun and try our 4D Gummy Mocktails. Refreshing and fruity, this delicious drink is guaranteed to get a kick at any family picnic, barbecue or party.