Christmas Fun Candy Activity
Nov 18, 2022 by Amos Sweets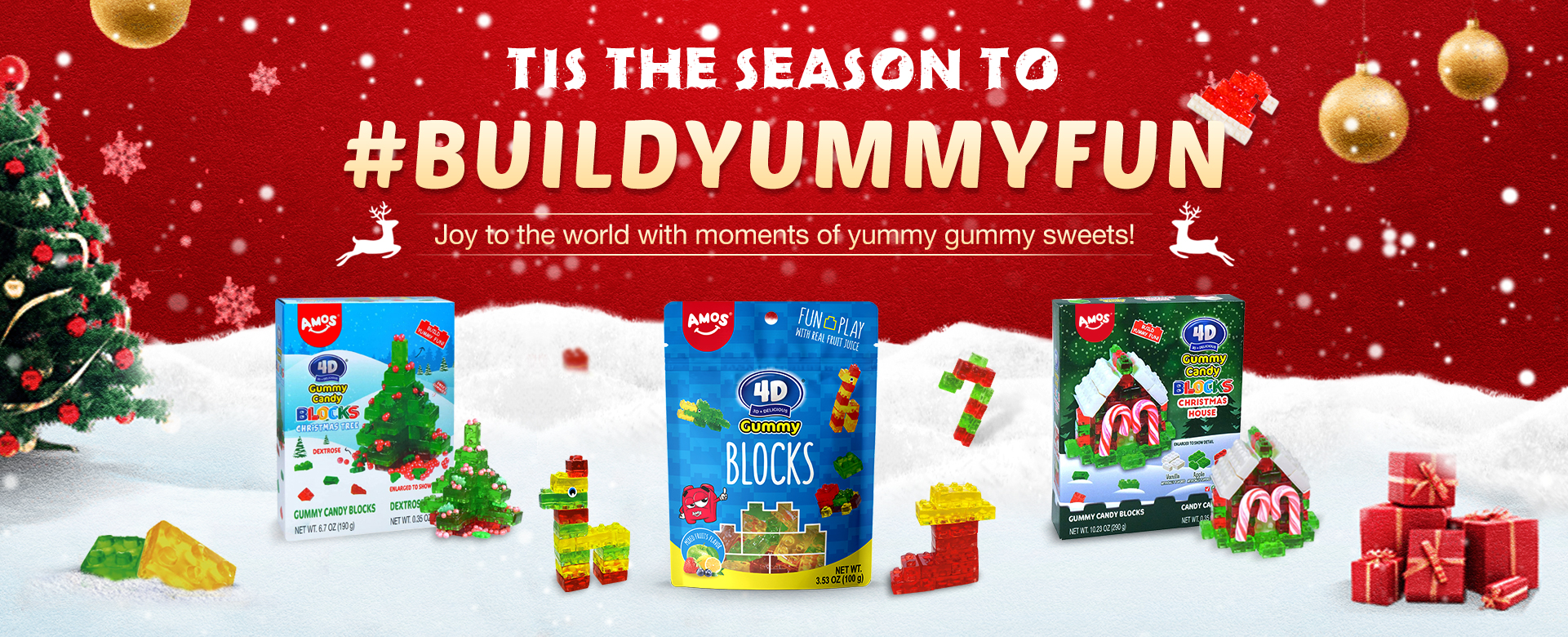 Tis the season to Build Yummy Fun!
The holidays are to celebrate families and loved ones. School is out and the kids are free to reign every inch of the house, jumping out of bed each morning, eagerly excited about what you have planned for the day as parents. There are just so many activities to do and so much planning and energy involved in each one. Sometimes you just need a short time to relax and enjoy being in the moment and not being on top of everything with the family.
Satisfy your holiday sweet tooth with 4D Gummy Blocks, and 3D Stackable Gummy that you can play and build with, it is a great all-in-one snack simple and playful candy toy to enjoy anywhere, anytime.
For the festive season, it is essential to always be prepared with good treats for the little ones and yourself. Mixed fruit flavors are always a delicious classic!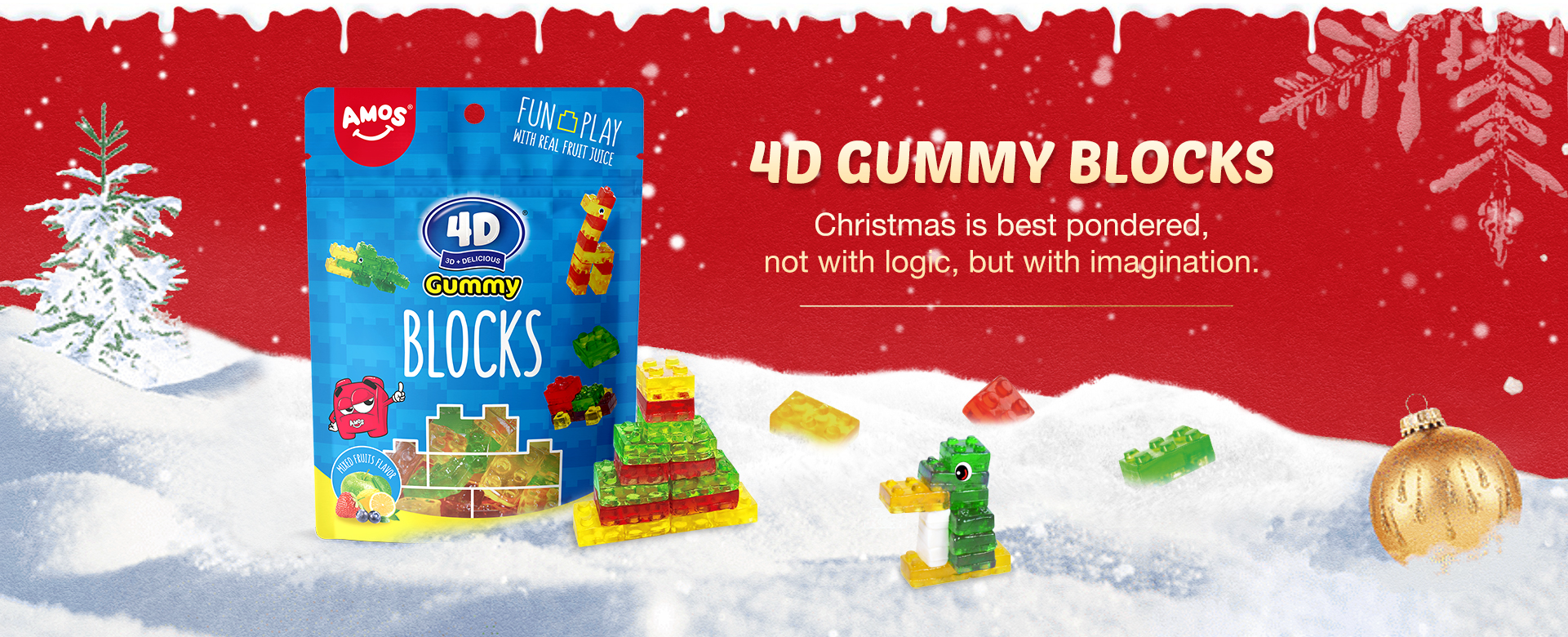 4D Gummy Blocks (100g)
It may be in a small compact package but with imagination and creativity, the possibilities with these stackable lego gummies are endless. With the pouch you can put it in any bag and bring it with you on the go to have it anywhere, it's enough to give you an extra bit of a sugar rush during the hectic holiday planning and also a great fun distraction if the little ones are getting out of control. Just give them a bag and let them build yummy fun and create with the sweets.

Here are a couple of simple Christmas creations you can get inspired for #buildyummyfun time! Check out our social media for more inspiration and share with us what you have built with the sweets too!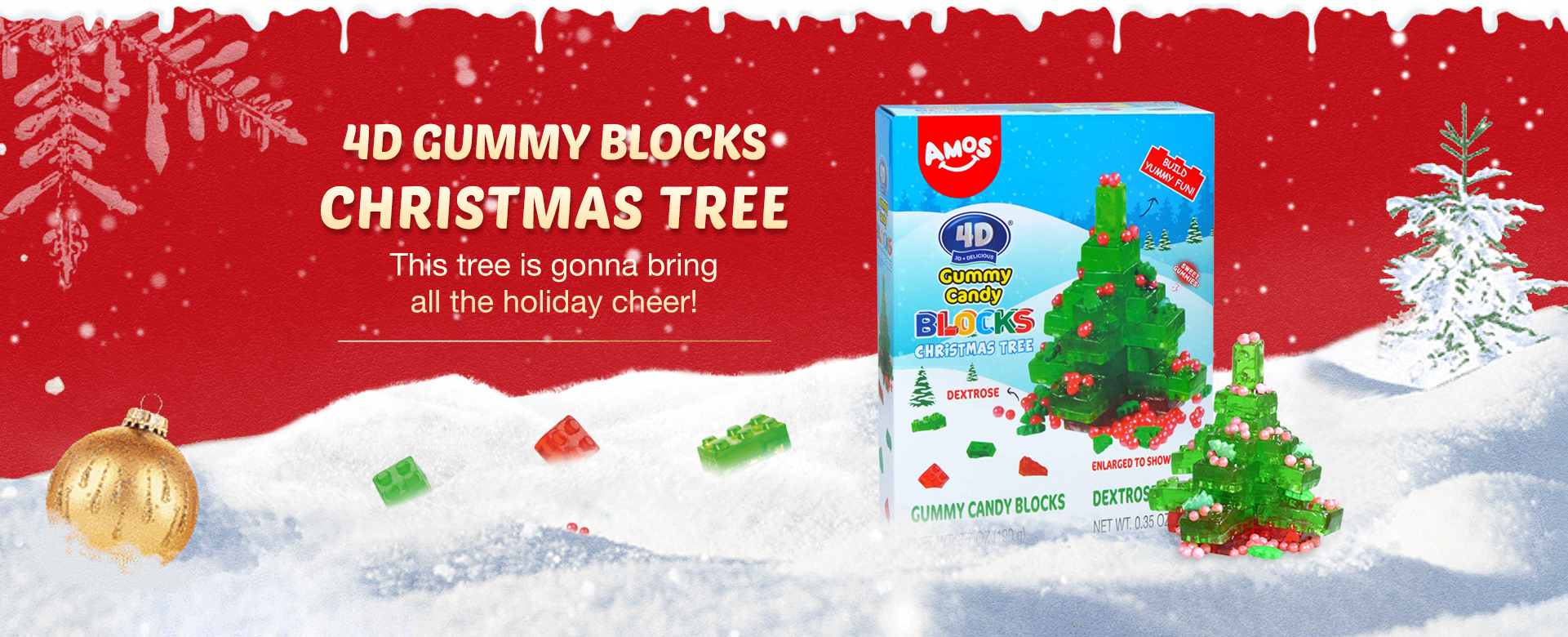 4D Gummy Blocks - Christmas Tree
Setting up the Christmas tree is the best way to signal the start of the holiday season! Going to the Christmas tree farm may be a big hassle and not available to every household, nor are we comparing our DIY Christmas Tree Gummy to the real thing, though it is a great simple, and fun activity you can do with the whole family. Extra points that it is delicious fruity gummies that you can devour after you've finished building it together.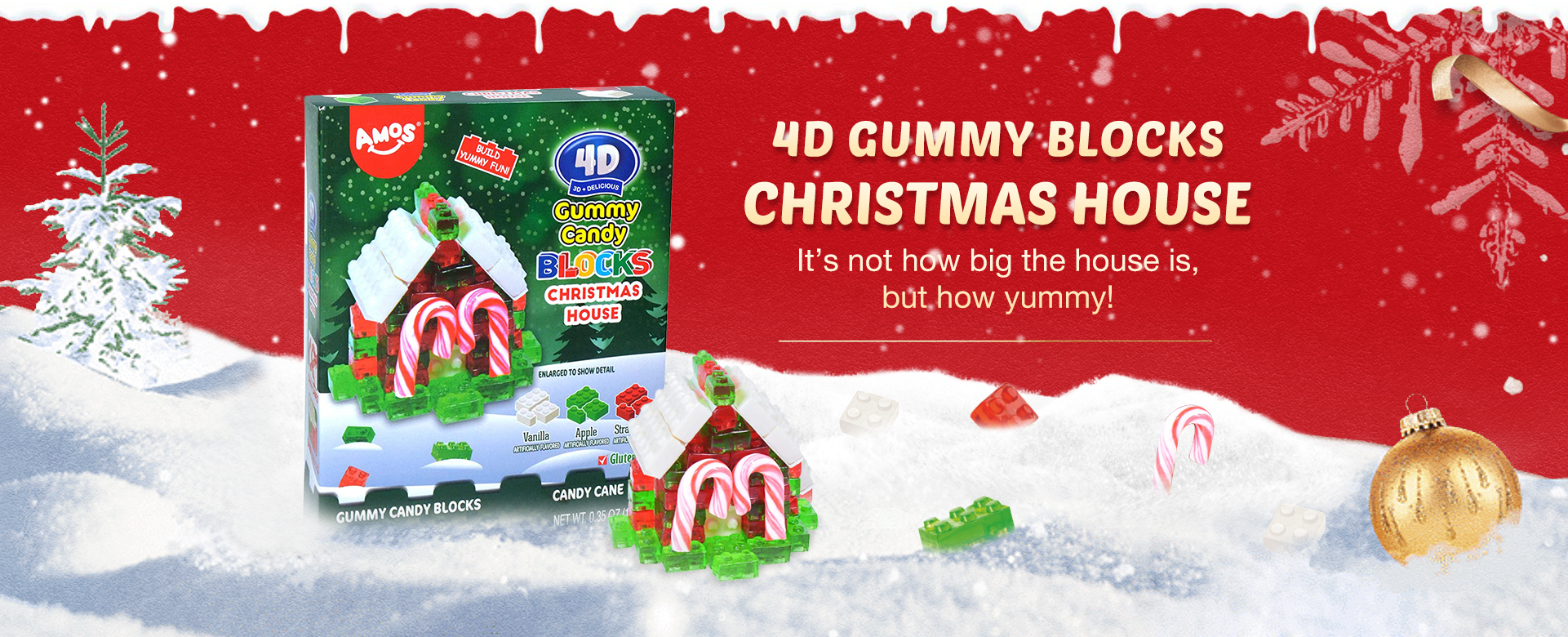 4D Gummy Blocks - Christmas House
A gingerbread house may be one of the most traditional seasonal tasks, but why not try something new and fruity? Build a Christmas house with stackable gummy blocks! It will surely stand out when you have friends over, of course, if there are still any left from eating it.
These two novelties come in box packaging and are also great for gift-giving as a fun Christmas idea for families. Sweets will always bring a smile to their face and now also laughter from playing with sweets.