A New Generation of Lollipops-Amos Audio Lollipop
Jul 15, 2022 by Amos Gummy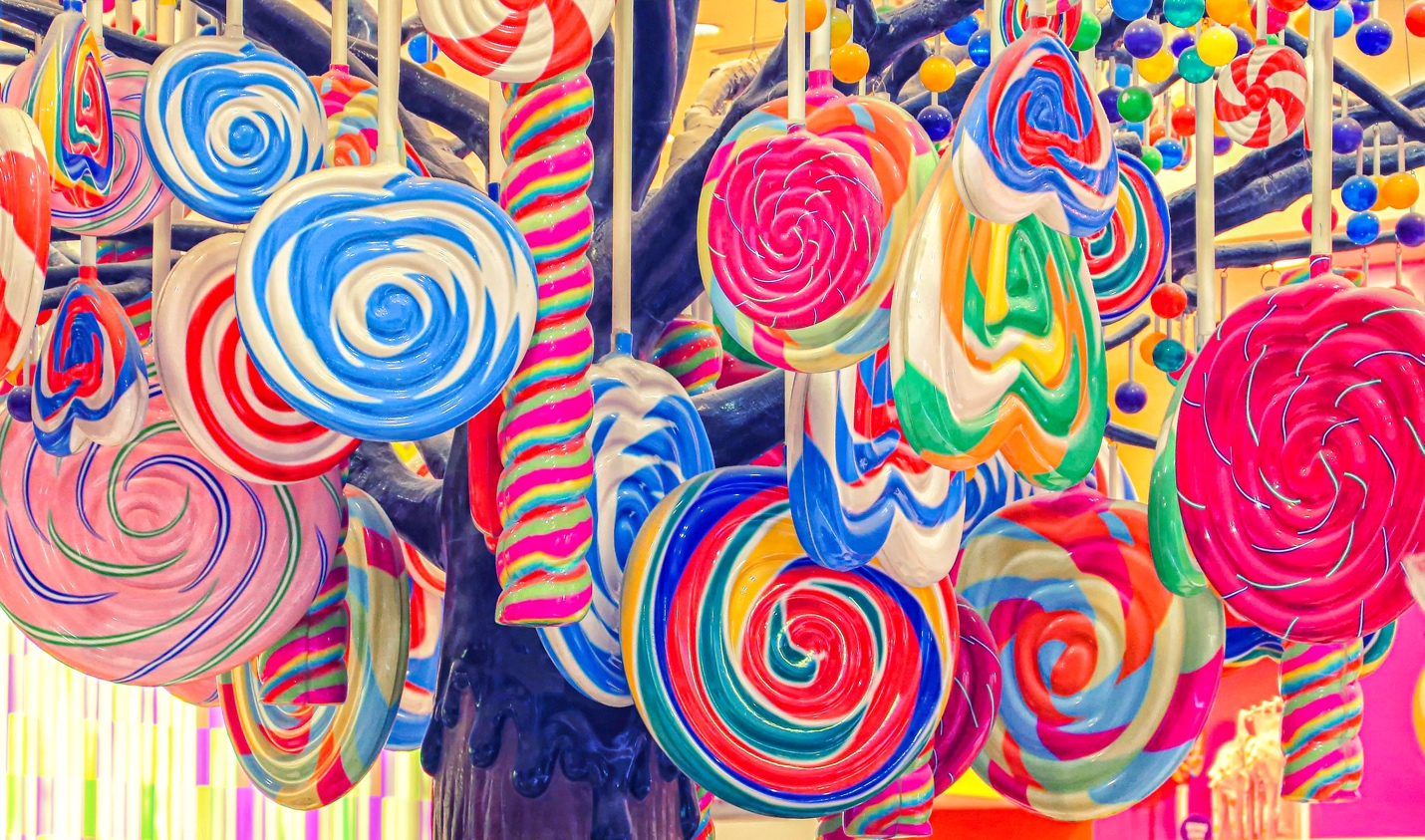 We're are pretty much all familiar with one of the world's most popular candies. Today, lollipops are typically defined as a hard candy that is eaten off of a stick, they are available in a wide variety of shapes, sizes, and flavors, and are enjoyed by people around the world of all ages.

But we are in an ever-evolving society that thrives to bring something new to the table so it's probably the first time you've heard of an audio lollipop.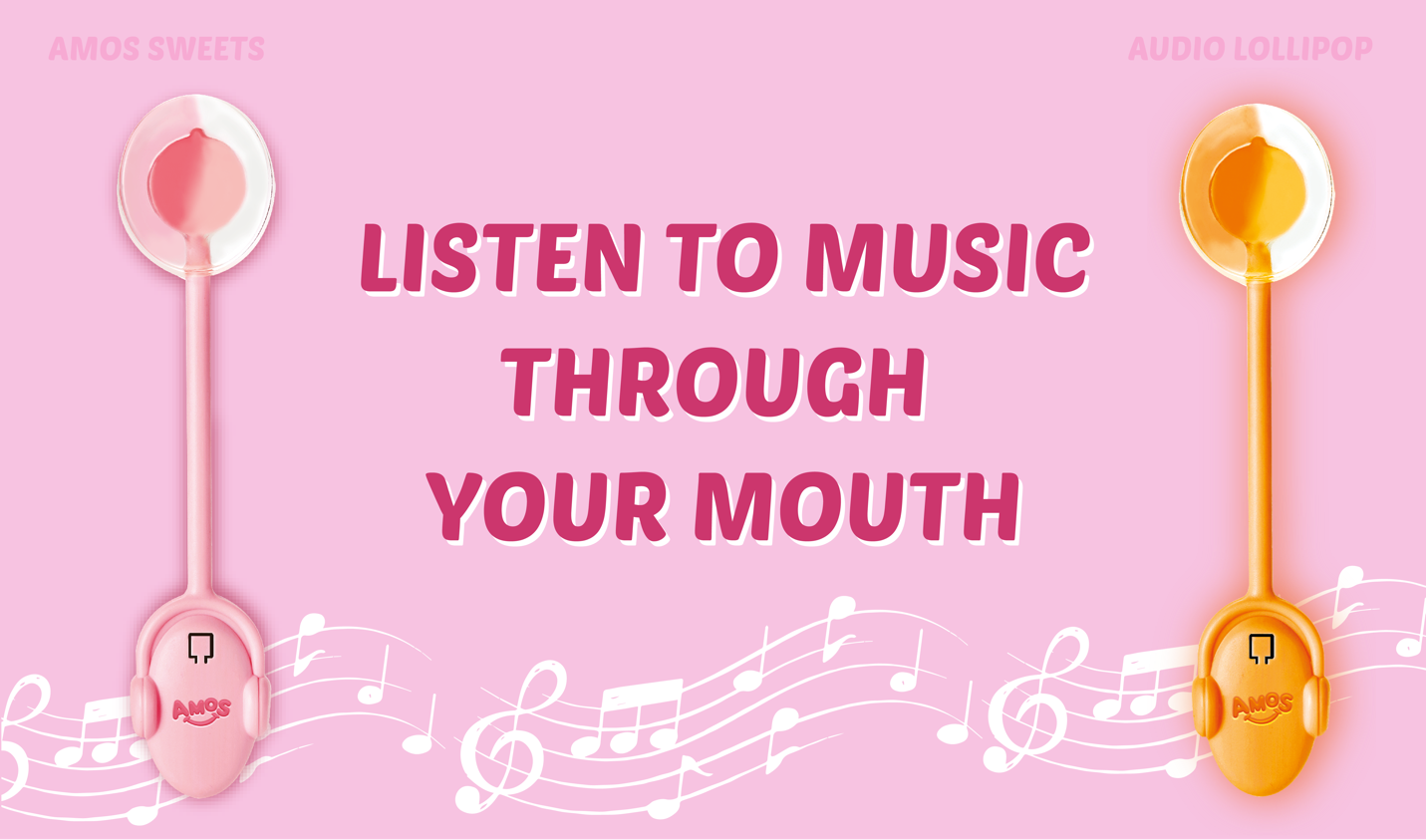 That's right, AUDIO lollipop! You can listen to music through your mouth! We are not just any average lollipop, oh no no no we are redefining how to enjoy sweets, by combining our senses together and merging the joy of eating candy and listening to music.
Creating an elevated sensation from audio lollipops!
How do we do that?!
Well, we use bone conduction technology, which is the conduction of sound to the inner ear primarily through the bones of the skull, allowing the hearer to perceive audio content without blocking the ear canal.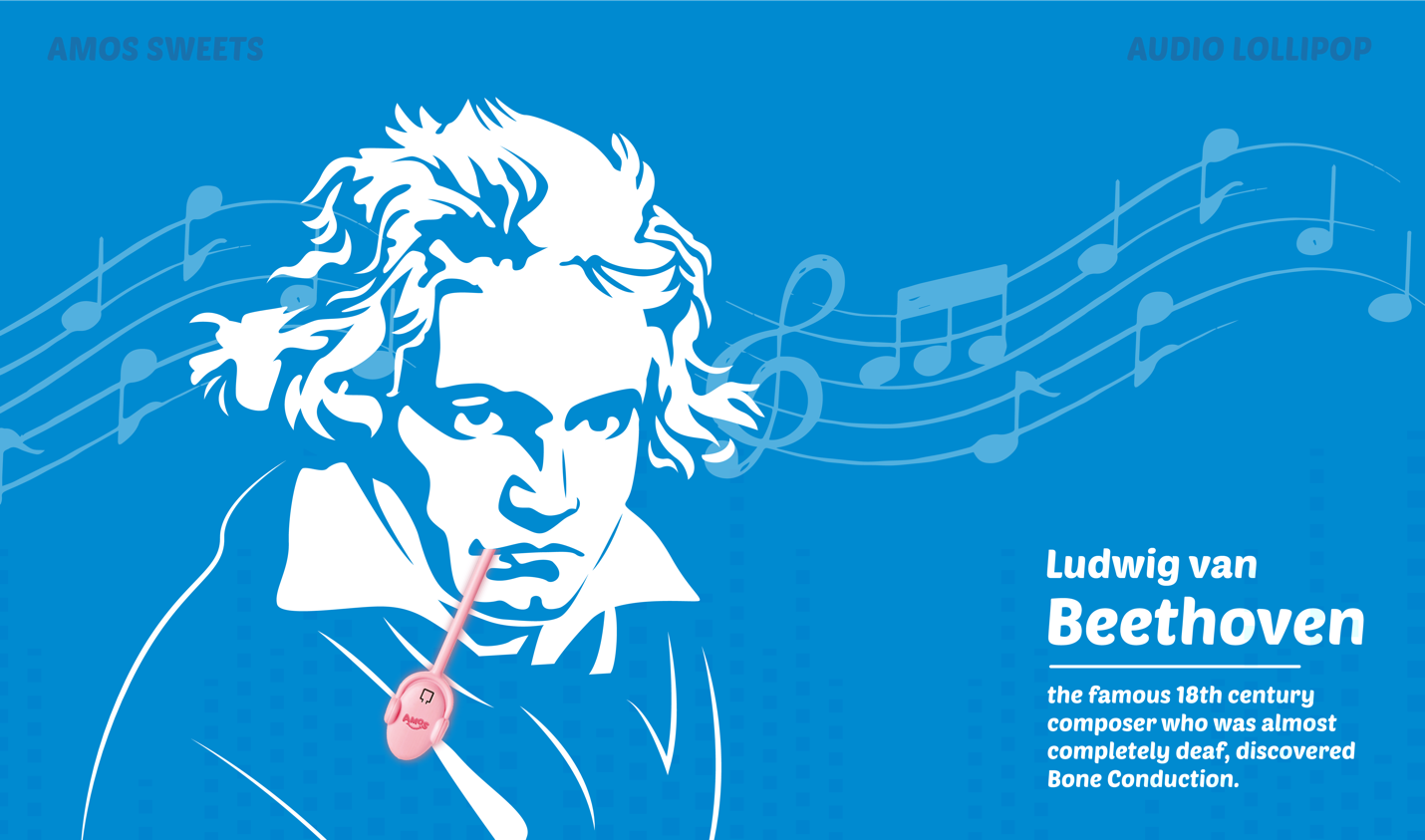 Fun Fact!
Ludwig van Beethoven, the famous 18th century composer who was almost completely deaf, discovered Bone Conduction.
Is Audio Lollipop Safe?
Yes, we are very safe to use and eat. We make it our utmost important goal for our products to be safe and enjoyable for we are a professional candy manufacturer and international brand.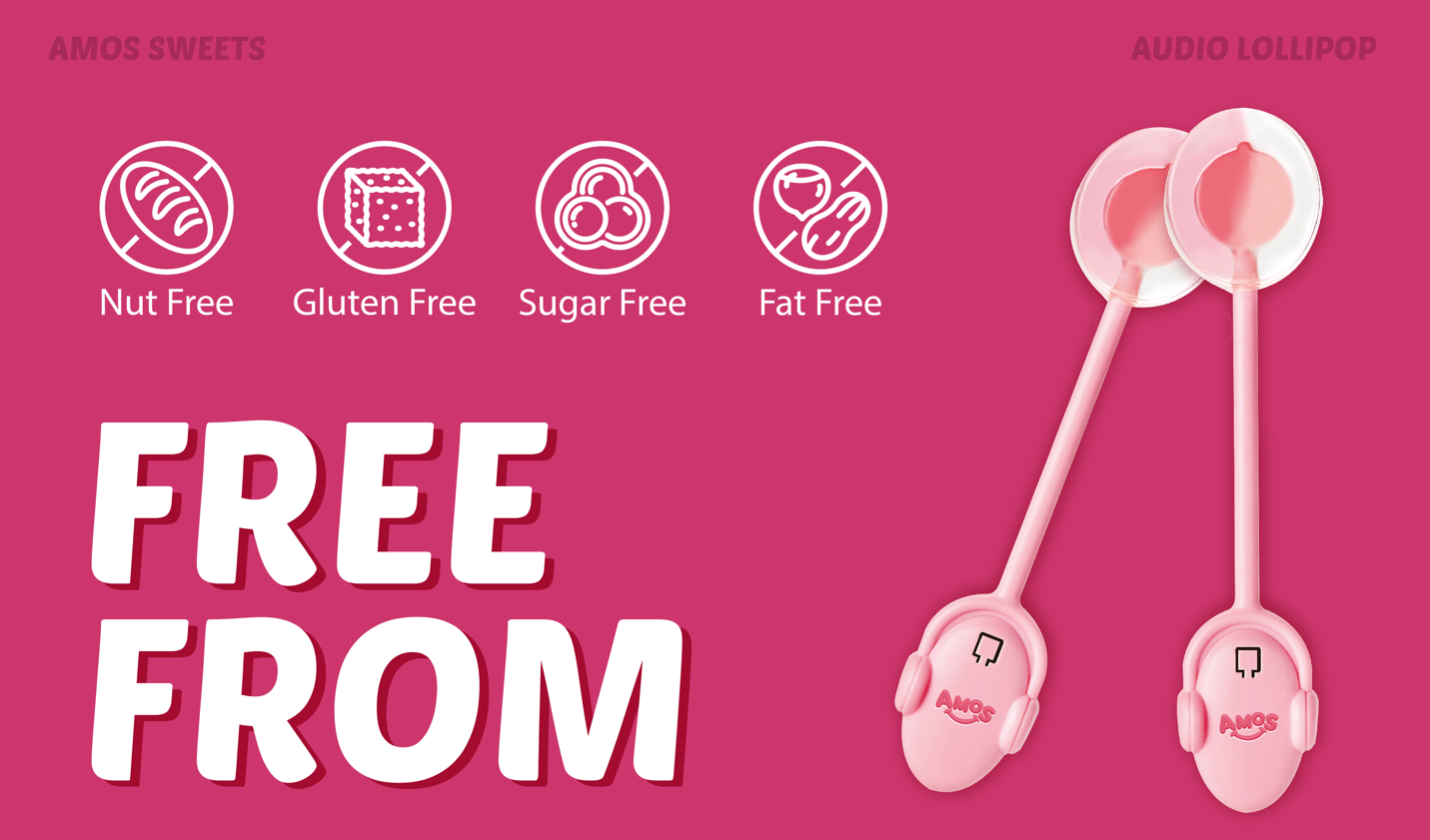 Free from
We want you to really enjoy our sweets and we're not just talking about the fact that you can listen to music through our lollipops, but we also thrive for our lollipops to be nut free, gluten free, sugar free and fat free!
Two Flavors, Two Songs
Easy to use, grab and go kind of unique audio lollipop for you or anyone you want to surprise!
Two different mouthwatering flavors, orange and peach, we'll guarantee you'll enjoy these audio lollipops down to the last lick!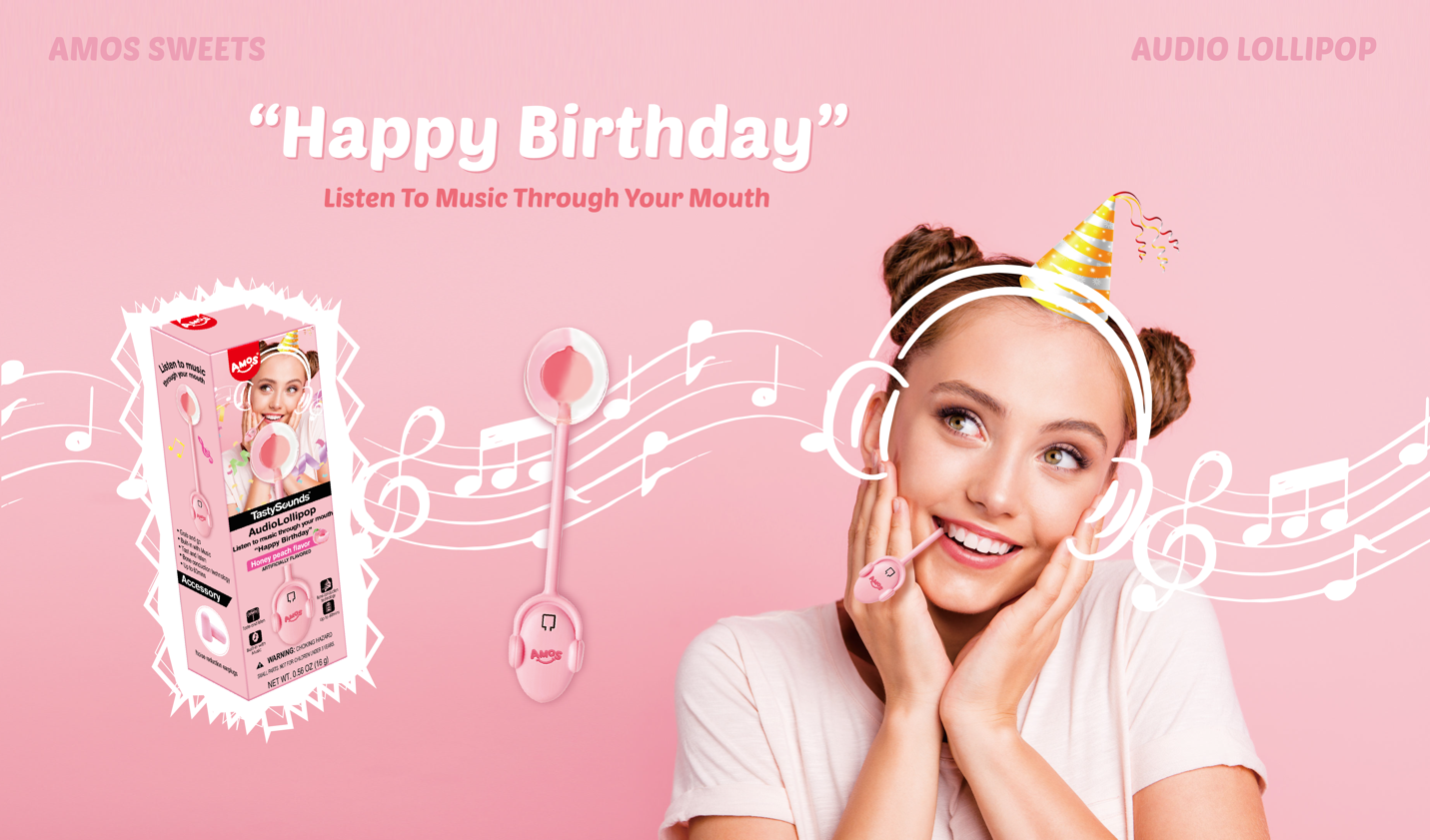 Amos Audio Lollipop-Happy Birthday (Peach Flavor)
We all want to have the best birthday for that special someone in our lives, but always stumble about what gift to get them. How do we find a unique present that stands out but also is very meaningful?
You can sing them happy birthday in a unique way that only they can hear it when they taste the delicious lollipop! A special birthday greeting made just for them!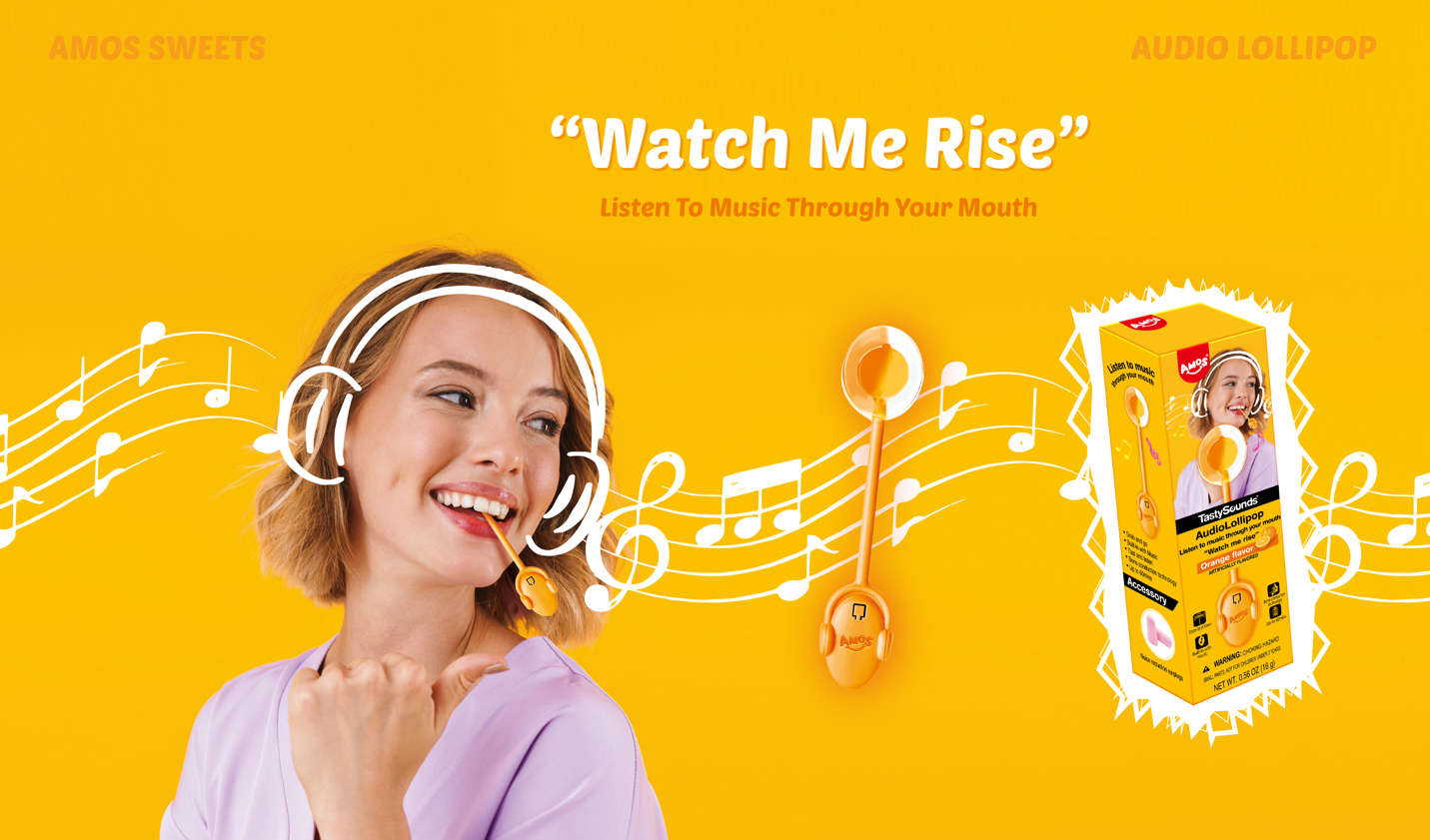 Amos Audio Lollipop-Watch Me Rise (Orange Flavor)
Wouldn't it be awesome to have that occasional burst of energy, that just the right moment kind of motivation right in the palm of your hand, pun intended.
This audio lollipop with the song "watch me rise" provides a unique, double-layered listening experience that's unlike any other with a side of delicious lollipop sweetness.
We don't want to miss any opportunity to get more happiness and enjoyment out of life, candy especially. Join our creative and fun community!
Follow us on social media @amossweets for more moments of happiness!