4D Gummy Blocks: The Playful Easter Candy You Need to Try!
Mar 14, 2023 by Amos Sweets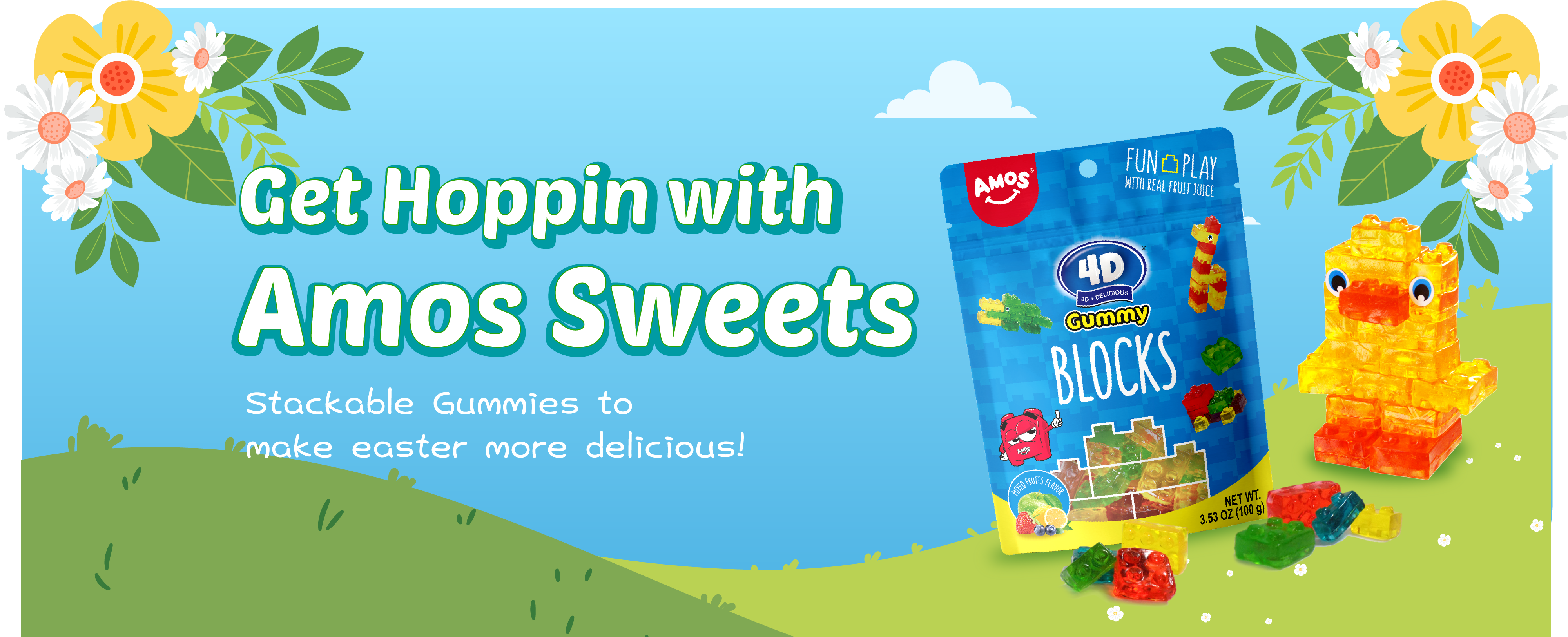 Easter is just around the corner, and it's the perfect time to indulge in some sweet treats. If you're looking for a fun and unique candy experience this year, then 4D Gummy Blocks might just be what you need. These stackable gummy candies are not only delicious but also incredibly fun to play with, making them the perfect Easter treat for kids and adults alike.
Build Yummy Fun with 4D Gummy Blocks
4D Gummy Blocks come in four different colors and flavors. The best part about these gummies is that they are shaped like blocks, which means that they can be stacked on top of each other, just like Lego bricks. This makes them a great candy option for those who love building things and playing with food.

4D Gummy Blocks come in a variety of flavors, including strawberry, blueberry, apple, and lemon. This means that there is something for everyone to enjoy, and you can mix and match the flavors to create your own unique candy creations. You could even organize a gummy-building contest with your friends or family to see who can come up with the most creative and impressive gummy structure.
You can stack them in a variety of different ways, creating all sorts of fun and unique candy structures. Whether you want to build a gummy tower, a gummy easter house, or even a gummy castle, the possibilities are endless with these delicious and playful candies.
Fun and Sweets are Always Available
Another great thing about 4D Gummy Blocks is that they are perfect for sharing. They come in a resealable bag, which means that you can easily bring them to Easter gatherings, picnics, or other events to share with others. Kids will love playing with them, and adults will appreciate the fun and unique candy experience that they offer.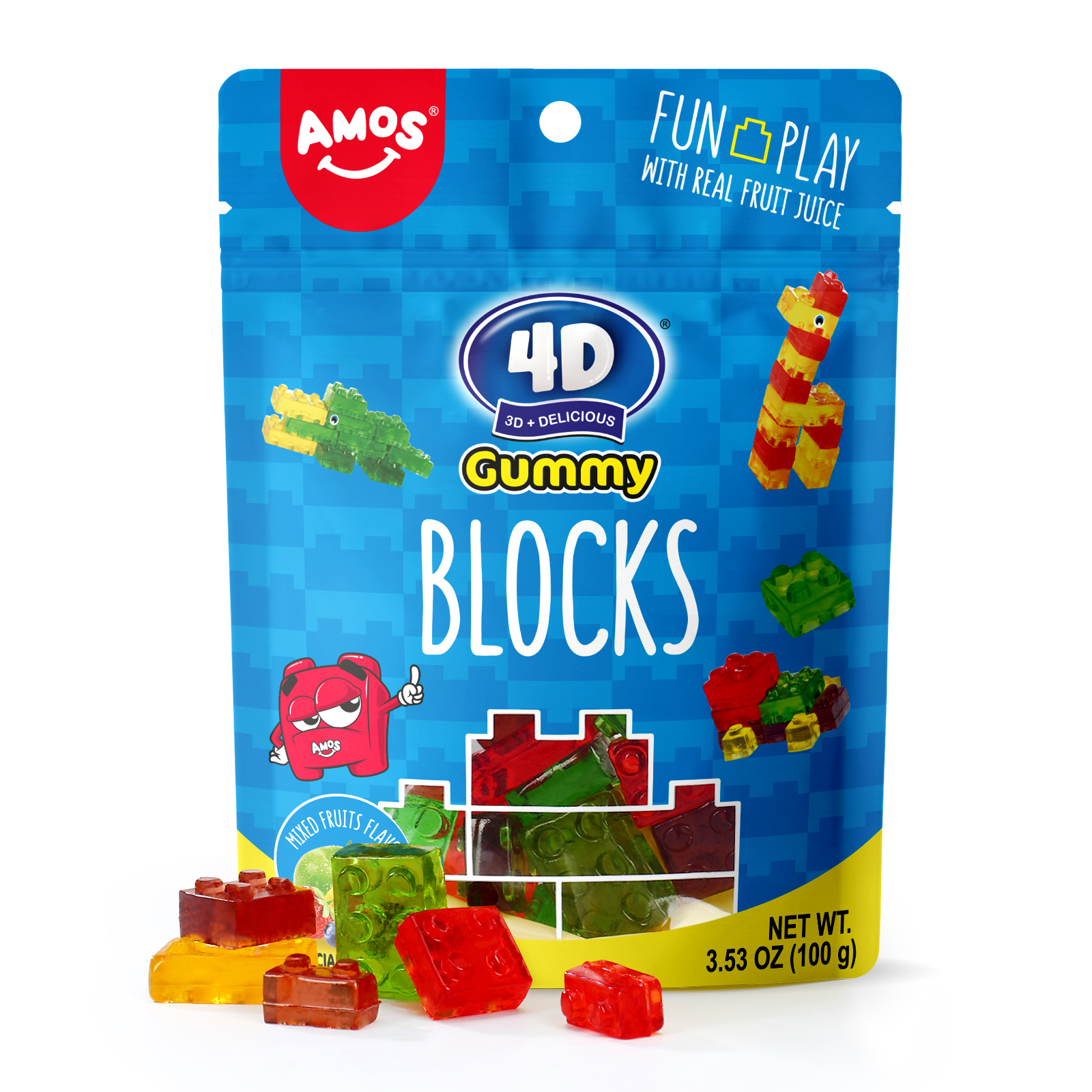 Bring Fun to Easter
If you're looking for a fun and unique Easter candy experience, then 4D Gummy Blocks are definitely worth trying. With our stackable design, multiple flavors, and endless possibilities for play and creativity, these gummies are sure to be a hit with kids and adults alike. So why not add some 4D Gummy Blocks to your Easter basket this year and enjoy a sweet and playful treat that everyone will love?
Use #buildyummyfun and share your creations with us on our social media-@amossweets.