AMOS 4D Halloween Gummy Eyeballs for Party 3D Shaped Halloween Candy Eyeball (40 Count)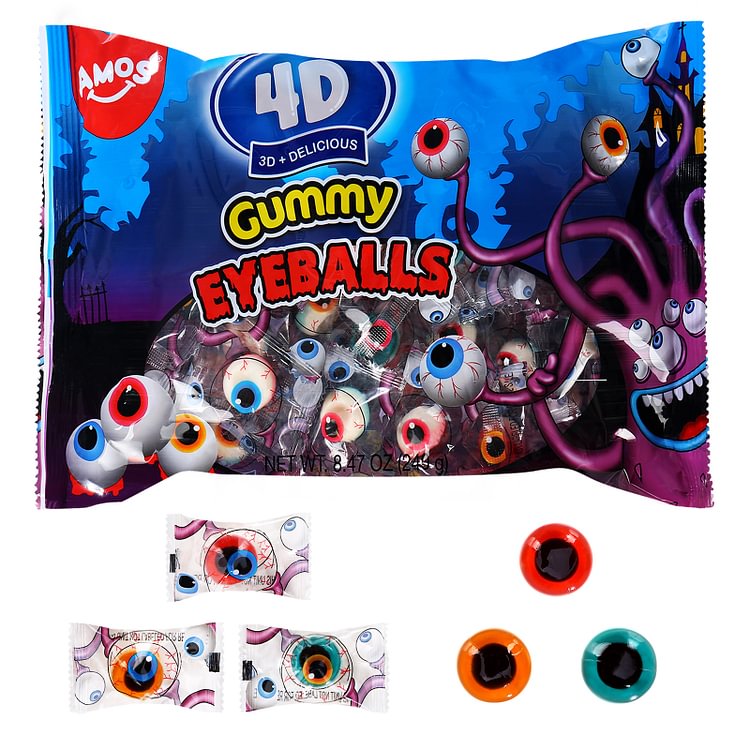 AMOS 4D Halloween Gummy Eyeballs for Party 3D Shaped Halloween Candy Eyeball (40 Count)
HALLOWEEN GUMMY EYEBALL

Individually wrapped eyeballs shaped gummies for filling candy dishes,pumpkin lantern halloween bag,stocking stuffers on halloween paties.

PERFECT FOR HALLOWEEN

3 layers of gummy make eyeballs as real one, lovely decorated halloween cupcake and are sure to satisfy kids.
PAKAGE
The halloween gummy eyeballs come in bag of individually wrapped candies, about 40 counts totally.
OPTION
If you're looking for a unique and tasty gift for your children when halloween day, we've got you covered. 4D gummy eyeballs and 4D gummy body parties.