AMOS 4D Gummy Sour Candy Building Sticks (Pack of 12)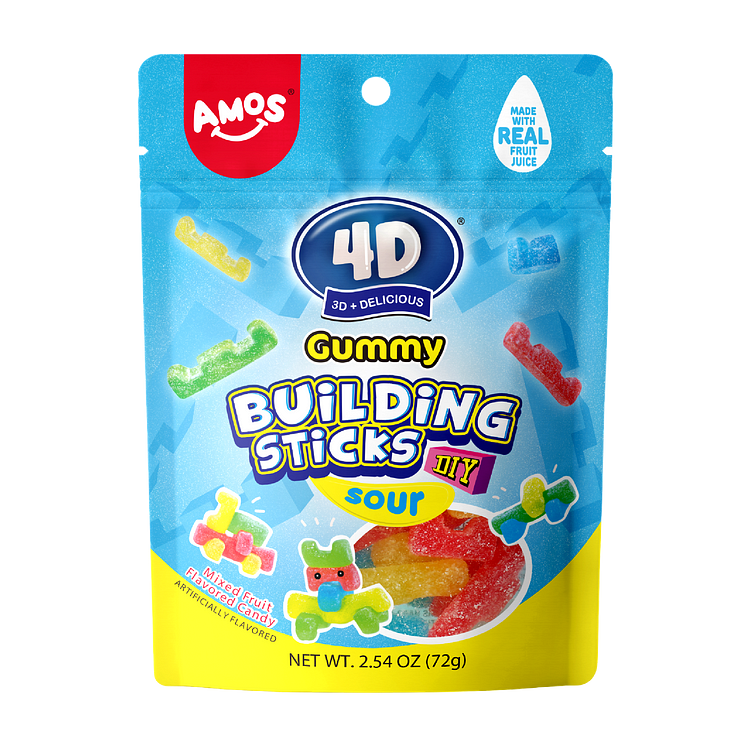 AMOS 4D Gummy Sour Candy Building Sticks (Pack of 12)
Assorted Flavor

Amos sour candy in neon colors and sour coating blance tangy sweetness with strong sourness. Fruity flavor combinations like strawberry, raspberry, lemon and apple.

DIY BUILDING STICKS

Consisting of 2 kinds of small coloured building sticks that fit together, which could be set for making candy models for fun to kids.
ORTABLE SIZE RESEALABLE BAG
2.54 oz per bag, 12 bags/30.48 oz in total. Resealable bags easily keep these building sticks from getting stale. Good idea for kids, friends, or someone who intends to play with something for fun.