4D Fruit Gummy Juicy Burst-Pineapple (Pack of 12)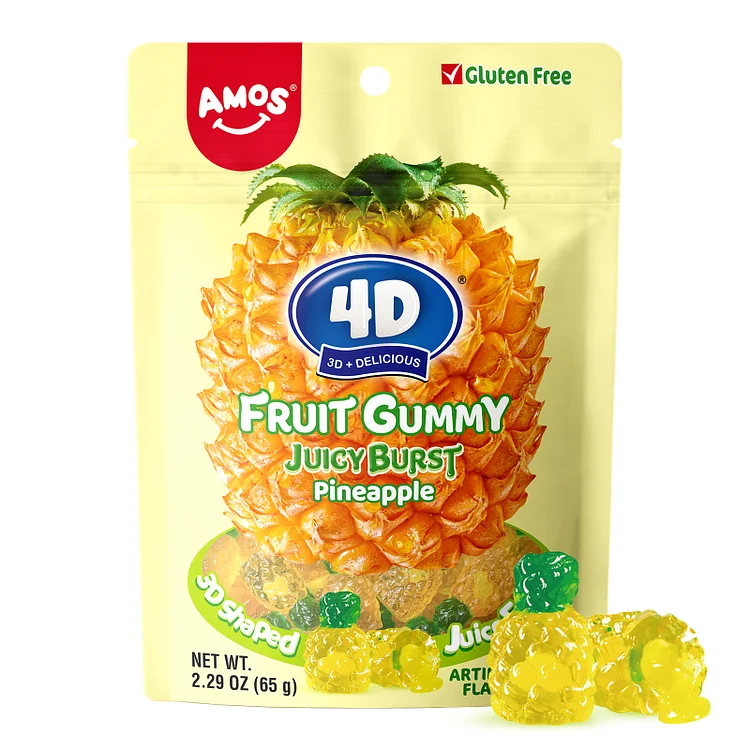 4D Fruit Gummy Juicy Burst-Pineapple (Pack of 12)
FOR AESTHETIC

Good looks never hurt anybody, our gummies are as alluring as real fruits.

Detailed, cute, and deliciously juicy 4D Gummy Fruits, so aesthetically pleasing we sometimes don't have to heart to eat it, good thing we have an endless supply!

FOR SNACKING

Grab-and-go package size, suited for any occasion, whether you are craving sweets or just want something to nibble on, chewy bite-sized 4D Fruit Gummy is the perfect fit!

Always have it in our bags for those emergency sweet tooth cravings!

FOR DECORATING

Want to make an impression at your next dinner party with your "homemade dessert"?

Our 4D Fruit Gummy can add extra points simply by using them as topping decorations. Giving it a fruity fun twist to your dessert course. With every bite you get a burst of fruity juice from the center, the more you chew the juicier it gets!