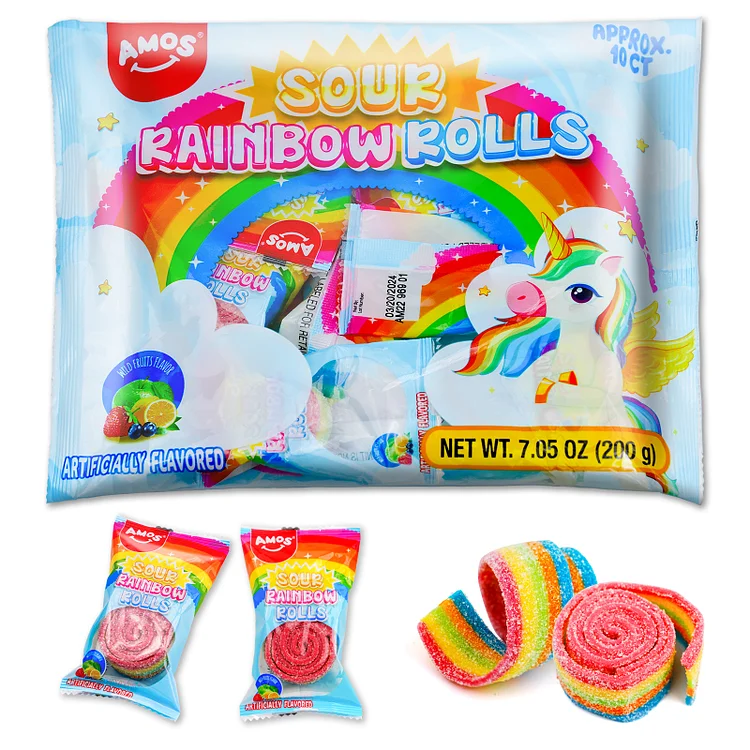 Build Yummy Fun with Amos 4D Gummy Blocks
Rainbow Belts Candy

AMOS rainbow sour belts licorice candy which looks colorful and tastes even excellent. Give your taste buds a kick!

Individually Wrapped

Individually wrapped 0.71 ounce sharing bags, enjoy the healthy shareable mini sour belts candy treats with your friends and family.
Perfect Unicorn Party Favors

Great for treat bags, candy buffet, office parties, cupcake decorations, rainbow goodie, or raising funds as concession stand candy.

Fantastically Fruity Flavors

Each pack rainbow strips candy includes a variety of fruity flavors including Blue Raspberry, Green Apple, Lemon, and Strawberry.