Valentine Strawberry Candy Snacks
Jan 18, 2023 by Amos Sweets
Valentine's Day is almost here! Grab your loved ones and express affection to each other through love messages and sweet thoughtful gifts.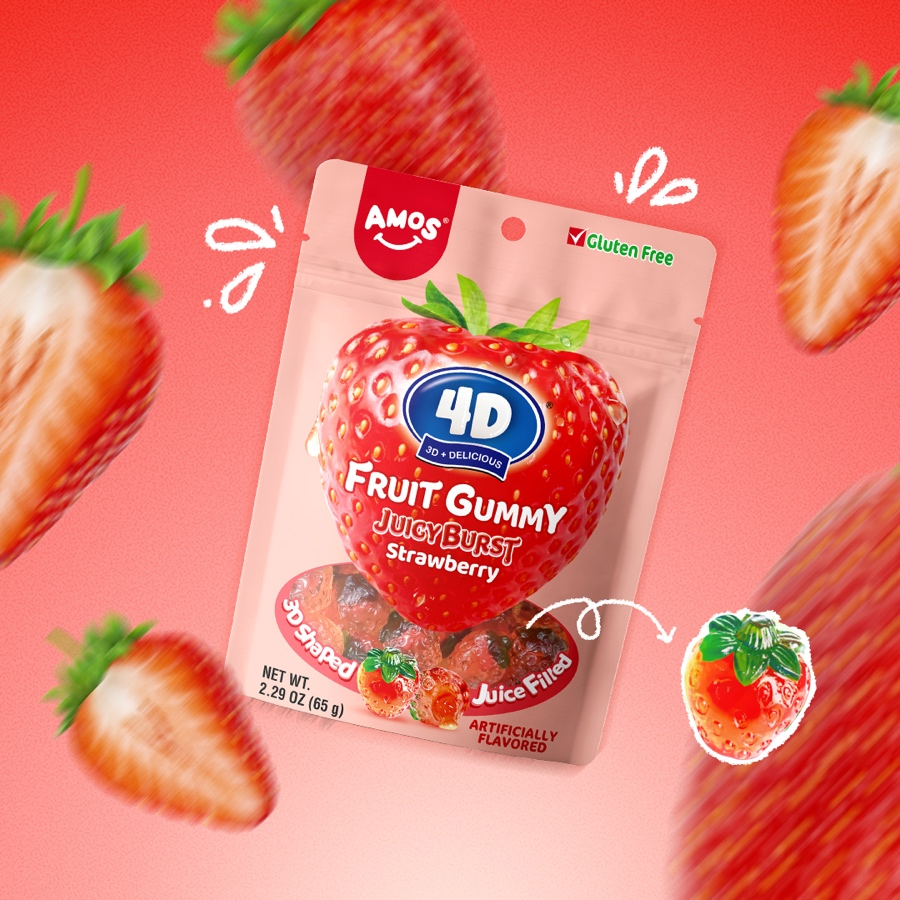 Treating the person that you love doesn't always have to be an extravagant bouquet of roses or expensive chocolate-covered strawberries. It's really the thought that counts and showing up for the person with small gestures, whether it be another year celebrating with your best valentine, the first year with your new partner, or even with just a group of your best friends, enjoying your time together, gummy candy can never go wrong in these occasions, especially our 4D Gummy that come in the perfect shapes and sizes for this romantic holiday full of sincere love.
Strawberries for Valentines
Strawberries are essential for the love-themed holiday, but why? I've always wondered why strawberries of all fruit became the "it" fruit for Valentine's. Well, I did a little research and it is quite interesting…
Let's start with the obvious and the most common fact, next to chocolate, strawberries are one of the most known aphrodisiacs, which is probably why we have so many chocolate-covered strawberries during this time, you gotta pair them together to get the maximum effect, as some say.
Though the history of strawberries dates back all the way to Ancient Rome, because of its bright red color, delicious flavor, and fragrance, they are considered the symbol of Venus, the beautiful goddess of love.
Later on, they also became the symbol of fertility and abundance because of its many exterior seeds, also purity and sensuality, humility and modesty. Made the symbol of perfect goodness.
Medieval masons and builders often used strawberry designs to mark the stones and columns to symbolize perfection and righteousness.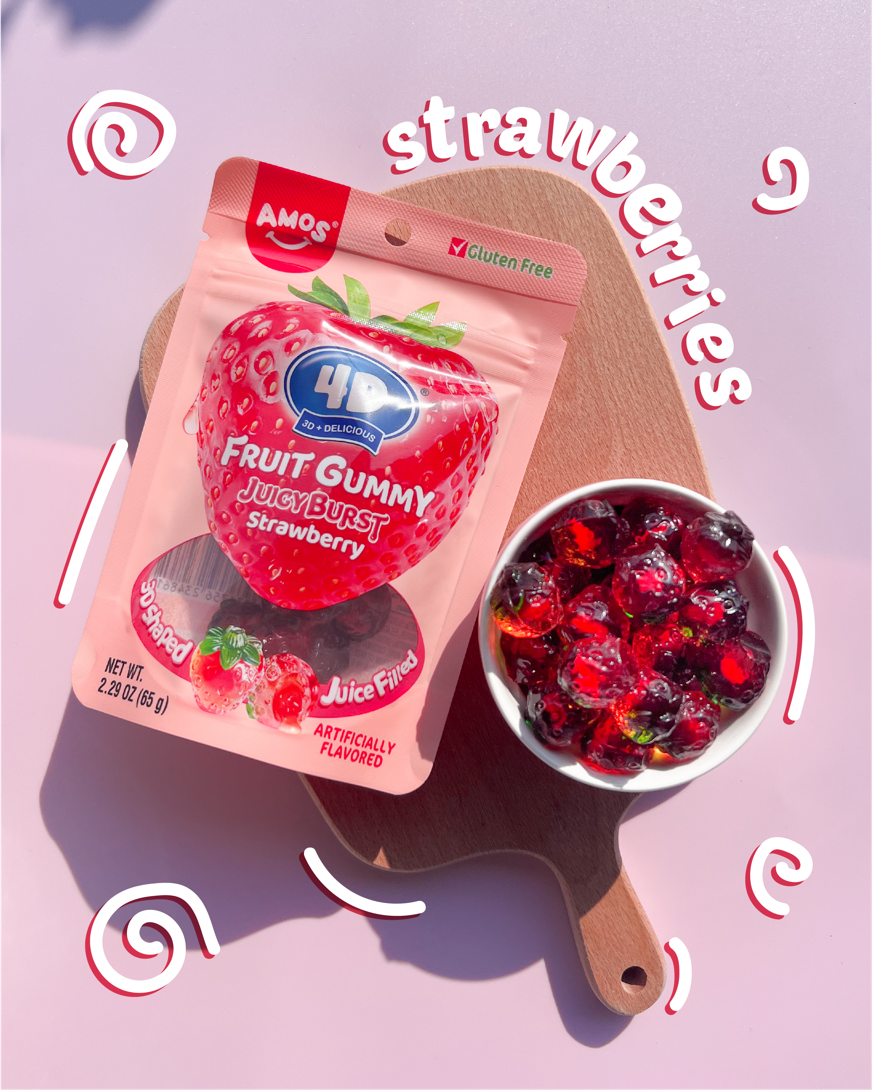 Wow all this talk about how perfect the strawberry is, don't you just crave some right now?
Our 4D Gummy Fruits may not be the real thing, but we made them with real fruit juice, bursting in the centers and the best part is they are actually 3D shaped like real strawberry fruits. You wouldn't have to worry about them being ripe enough or going bad, just grab a bag either for yourself or your valentine and show them how perfect and delicious they are to you!
Have the sweetest Valentine's Day this year!